Gaming Phone Under 30000 in India 2022
View the gaming price list of Under 30000 smartphones in India with expert reviews, specifications, ratings, photos etc. PriceDekho compiles the most updated list of 1Under 30000 gaming smartphones in India as on May 2022 to help you get the best prices. Find the lowest prices of Under 30000 gaming smartphones in India: research about different brands & compare features such as operating system, build and design, chipsets, screen resolution, etc.
The information regarding the gaming smartphones has been gathered after a lot of research and is simplified to the core so that you can make a quick and wise decision while buying the smartphone.
gaming Under 30000 smartphones in India are Asus ROG Phone. In terms of budget, you will see a large variation based on the features offered in a smartphone. Apart from that, price of the smartphones can also vary on the basis of brands as you can get a Android smartphone at affordable prices but in case you want a Apple smartphone then you have to push your budget. On the other hand, you have to keep it in mind that the budget is directly proportional to the features offered in smartphones in most of cases.
gaming smartphones Price List are: Asus Mobiles Price List.
Best Gaming Mobile Phones Under 30000 in India (May 2022)
A smartphone can be said to be one of the most important devices for communication and productivity. From labor class to elite class, all the segments of the society are using smartphones that too with the best connectivity options like 4G. The price of Under 30000 gaming smartphones varies when we talk about all the products being offered in the market. The most expensive gaming smartphone is Asus ROG Phone at 26,499 . Contrary to this, the lowest-priced
model is Asus ROG Phone available at 26,499 .
This variation in prices gives online shoppers a range of affordable to premium smartphones to choose from and you can select any of the smartphones based on your requirements. Budget emerges as one of the most important factors when someone is going to buy any device. The thing which should be considered is that the users have to choose a set of features according to their preferences available in their budget so that they can easily classify the top 5 smartphones according to their need.
Mobile Phones Price List
Price
Asus ROG Phone

Rs.

26,499
Rs. 25,000 - Rs. 30,000

×

Clear all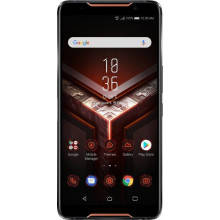 Screen Size 6 inches (15.24 cm)
Battery 4000 mAh
Front Camera 8 MP
RAM 8 GB
Rear Camera 12 MP + 8 MP
Processor Octa core (2.96 GHz, Single core, Kryo 485 + 2.42 GHz, Tri core, Kryo 485 + 1.8 GHz, Quad core, Kryo 485)
Load more...
That's all folks