5 Most Affordable AC in India in 2020
Published On Jun 12, 2020By admin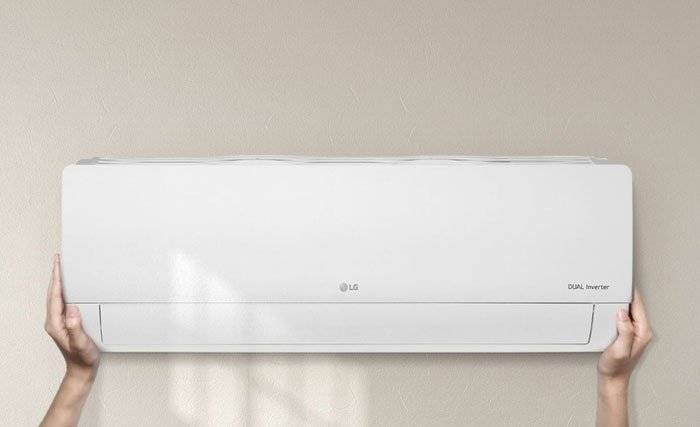 Harsh summers are witnessed, particularly in northern India. Air conditioners have become a necessity as temperature goes on rising year after year. Therefore, it would be advisable to buy an air conditioner or replace an old one during the coming summers. Go for the latest models of AC's of reputed companies such as LG, Samsung, or Voltas, thus making your investment valuable. When it comes to choosing the right kind of Ac, not only do we look for the features, but we match the elements according to the price. Undermentioned are top 5 Most Affordable AC in India in 2020
LG 1.5 Ton 5-Star Inverter Split AC – KS-Q18YNZA
LG has always been a premium brand when it comes to their product and services. This inverter split AC of LG is indeed a big save in terms of the money spent on its purchase as well as the cost you pay for the AC bills. As it has an active energy control provision, it assures optimal energy consumption. This AC has a capacity of 1.5-Ton and is a 5 star in Energy efficiency rating. Talking about the Cooling Capacity of the device its 5100W, and this model also has a turbo Mode—overall best among the rest in terms of cost and features.
Daikin 1.5 Ton 5-Star Inverter Split AC – FTKF50TV
Next, up in the list is this fantastic Daikin Inverter Split AC providing the required Power Chill features. This Ac provides instant Cooling in scorching climates. This is what we want from a good AC. This AC also has the Capacity 1.5-Ton. Also, it is very energy efficient and has a rating of 5-Star.
LG 1.5-Ton 3-Star Inverter Split AC – KS-Q18FNXD1
The next model of LG that will save your money is the LG KS-Q18FNXD1. It is one of the durable AC. This amazing device comes with a Special Ocean Black Protection. The use of this feature is in securing your AC against pollutants, smoke. But overall, you will experience optimal Cooling. This model of AC comes up with a Capacity of 1.5-Ton with the Energy efficiency rating of 3-Star and a Cooling Capacity of about 5000W. So this would be a great deal at this price with such amazing features.
Blue Star 1.5 Ton 4.75-Star Split AC BI-5CNHW18PAFU
The company Blue Star has been quoted to provide the best AC among the other air conditioners in India. This is yet another best and affordable model of the company that is Blue Star Split AC BI-5CNHW18PAFU. It has some amazing standout highlights like the antibacterial filter, which is very rare among the AC. Also, it provides the dynamic cooling capability and has a capacity of about 1.5-Ton with an Energy efficiency rating of about 4.75-Star and Cooling Capacity of  5150W.
Samsung 1.5 Ton 5-Star Inverter Split AC – AR18NV5HLTRNNA
This fantastic Samsung AC is very affordable and comes with the feature of temperature changes, which you can efficiently operate with the help of Auto Change Over function. It automatically picks the working mode to give you the ideal environment in your home.