6 Best Refrigerators Under 30,000 in India
Published On Jun 12, 2020By admin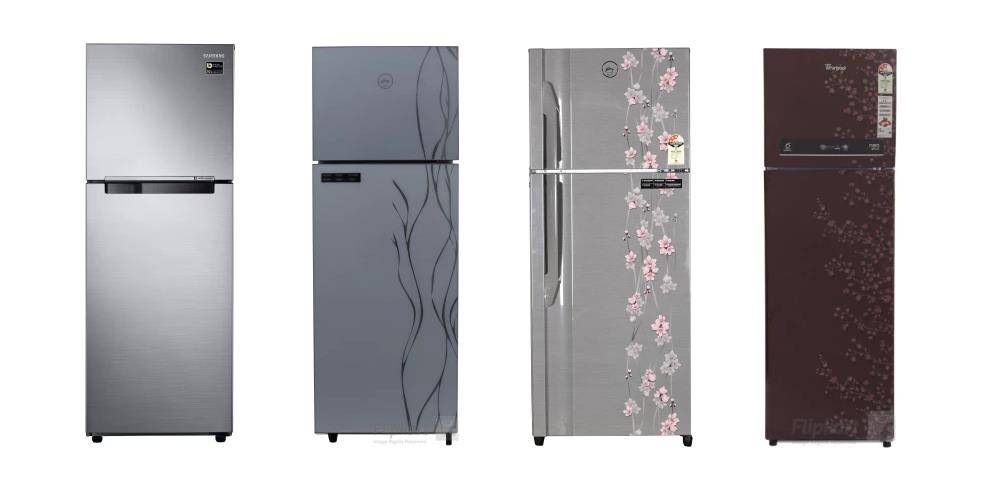 Refrigerators are something, without which people cannot survive their summers. It is a device which is used to store food, so as to avoid it from getting unhealthy to consume. Regardless of the weather, refrigerators are used all 12 months and are somewhat now regarded as the essential essentiality thing. Some of the best refrigerators in India under Rs30,000 are –
1. Haier 320 L3 Star Frost-Free Double-Door Refrigerator
This product from the brand is specially designed to avoid the bending task for people while using the refrigerator. It has a large vegetarian box. This product comes with a DC inverter compressor, which is expected to have low maintenance. It has a 3-Star rating and consumes about 265 units of electricity. It also has a stabilizer free operation for voltage fluctuations between 130-290 Volts.
2. Whirlpool 292 L 3 Frost-Free Double Door Refrigerator
This beauty has a sleek, tall design that has a minimum width. It has three adjustable racks with a separate corner to store dairy products, plus it also has a spate corner where you can save your meds and beauty products. The fresh represent in this refrigerator reduces the oxidation process which therefore ensures the ripening operation.
3. LG 260L 4 Frost-Free Double Door Refrigerator
This refrigerator comes under the category of the best refrigerator in India. It has well-designed interiors giving it a stylish look. It is also very user-friendly, which makes it the best choice for a family with 3-4 members. This product comes with three hardened glass shells that are not height adjustable. This refrigerator has a 4-star energy rating and is expected to work stabilizer free between 100-290 volts. The smart inverter compressor of it maximizes the refrigerator life and minimal maintenance too.
4. Whirlpool 240 L Frost-Free Multi-Door Refrigerator
This refrigerator from the whirlpool proton series has a separate door for freezer, fridge and vegetable box. It is pretty convenient in design and looks. This product comes with an air booster system that prevents odor mixing between the sections. This refrigerator has three height-adjustable shelves and a chill section, too in order to store dairy products. The reviews of the user state that it is quite an energy-efficient refrigerator.
5. Haier 335 L 3 Frost-Free Double-Door Refrigerator
This fridge has a 3-star energy rating and can consume about 270 units of electricity annually. It us talk and sleek in looks. Its airflow feature ensures uniform cooling throughout all the compartments of the refrigerator. The vegetable box of the fridge has a moisture control vent. It also has two large bottle vent too.
6. Samsung 324 L 3 Star Inverter Frost Free Double Door Refrigerator
It is a convertible fridge with 324 L capacity. It has a separate control panel for the freezer. The brand tells that the interiors of the product are well-organized. With a 3-star energy rating, this refrigerator is energy efficient. It can run stabilizer free during the voltage fluctuation from 130-300 Volts. It also comes with other features like child lock, door alarm, power freeze, and power cool.