6 Things To Check While Buying New Two-Wheeler Insurance
Published On Feb 02, 2021By admin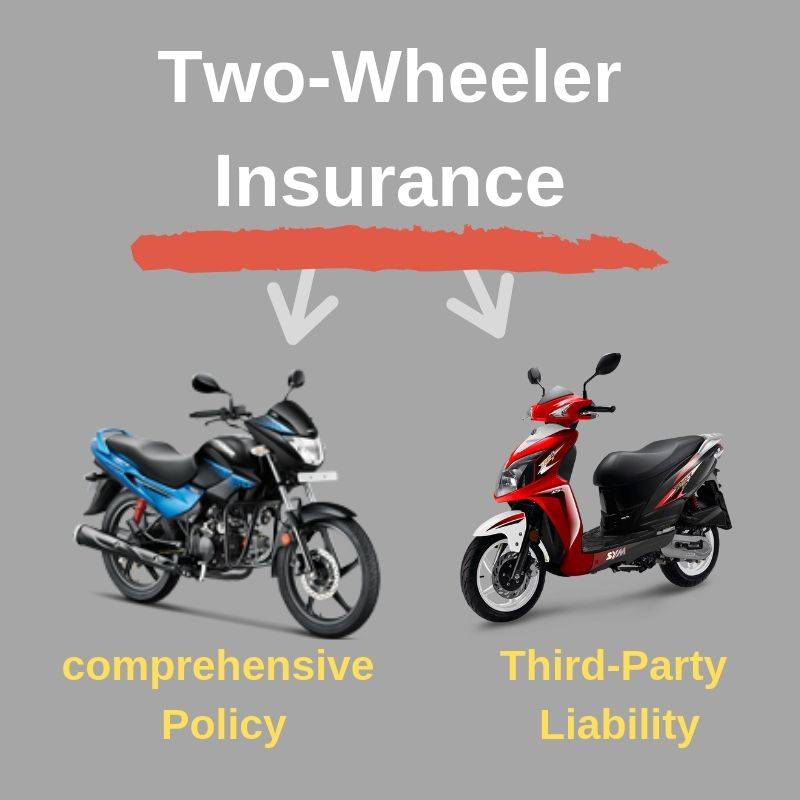 Bringing home a new two-wheeler is a momentous occasion as you're no longer bound to the whims and troubles associated with public transport. But with greater freedom comes greater responsibility as you now have to buy insurance for the new two-wheeler and renew it every year. With loads of two-wheeler insurers around, choosing the right one can be easy or confusing depending upon what you know or don't know about two-wheeler insurance. If you fall in the latter category, here are 6 things you should check while buying new
two wheeler insurance online
.
Types of Two-Wheeler Insurance Covers
There are two main types of two-wheeler insurance: third-party and comprehensive. Third-party insurance is compulsory by law and covers legal liabilities as well as any damage or injury caused by your vehicle to a third-party. This insurance doesn't offer protection for your losses. Comprehensive two-wheeler insurance covers third-party liability and own damage. Due to the greater coverage offered, the premium for comprehensive insurance is higher than that for third-party insurance. And while you can make do with a third-party cover alone, it's advisable to get comprehensive cover for new two-wheelers.
Add-on Covers
In addition to the basic protection offered by third-party and comprehensive insurance, you can also opt for add-on covers as they protect you from expenses generally not covered by basic insurance. This is why add-ons cost over and above what you pay as premium for third-party or comprehensive insurance. Examples of add-ons include zero depreciation cover, flat tyre and fuel assistance, personal accident and pillion cover, engine and consumables cover, and loss of accessories etc. While the decision to pick an add-on cover depends upon your budget, they're ideal for new two-wheelers which have a high repair and replacement cost.
Inclusions and Exclusions
Similar to how your new two-wheeler's claimed fuel efficiency comes with a 'conditions apply' disclaimer, so does its insurance policy. Clubbed as inclusions and exclusions, checking these disclaimers helps you know what is covered by your two-wheeler insurance and what isn't. For example, an insurer might reject a claim if the policy has expired or if it relates to incidents caused under influence of alcohol, drugs, etc. Some insurers even refuse to honour claims resulting from natural disasters or acts of war. To ensure you're never left in the lurch because of such disclaimers, always check the insurer's exclusions list.
Available Discounts
With the two-wheeler insurance sector being so competitive, you can always land yourself nice discounts by looking around. For example, bike insurance companies offer a discounted premium to those who install an anti-theft device approved by ARAI (Automotive Research Association of India) on their bike.
Online Buying and Renewal Option
A proven way to earn discounts and buy insurance without hassle is to check if an insurer offers an online two-wheeler insurance buying option. You get the discount as you save the company money by dealing with it directly instead of using a middleman. Moreover, the ease and speed of buying insurance online are unparalleled. An insurer like Bajaj Allianz, for instance, issues a new two-wheeler policy minutes after you share details such as your name, address, the bike's registration certificate, and make the payment. The soft copy you get is as valid as a physical copy of the insurance. Similarly, check if the company allows you to renew the insurance policy online. This again saves you a fair bit of trouble and ensures your insurance doesn't lapse because you forgot to renew. Bajaj Allianz is a good case in point as it not just allows online
two wheeler insurance renewal
 but also notifies you as the expiry nears.
Online Premium Calculators
Lastly, once you figure out the right kind of two-wheeler insurance for your needs, it's time to compare insurance premiums from different providers. Most insurers usually offer an online bike insurance calculator where a detailed breakup of your premium is provided. This way, you can make an informed decision about which provider suits you. To sum it up, it's fair to assume that you put in hours of research and legwork when deciding which new two-wheeler to buy. Now that you've brought it home, it makes sense to spend a few minutes researching (sans the legwork) which new two-wheeler insurance policy and provider are best suited to your needs.