Airtel Xstream Bundle: Price, Plans, And All You Need To Know
Published On Nov 04, 2020By admin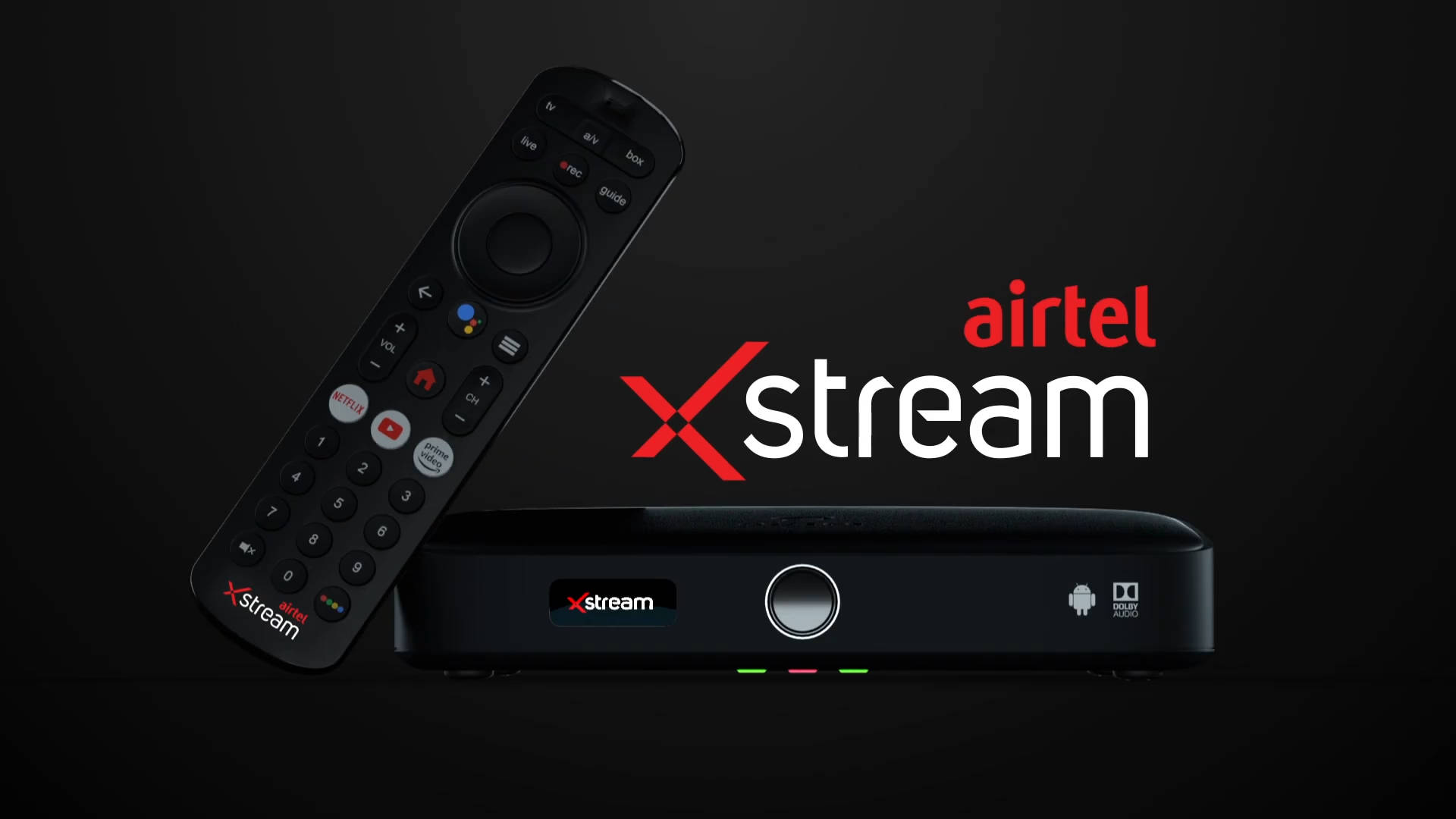 Airtel has ruled the telecom industry for a long time and took its first step in the set top box market with the Airtel Digital TV set top box that offered around 400 channels. Now, in September 2020, the company rolled out the brand new Airtel Xstream 4K set top box that not only offers live TV channels but also access to your favorite OTT apps along with unlimited calling and data services. The complete package is named as Airtel Xstream Bundle that consists of a 4K TV box that is based on the Android 9 operating system.
Not only this, the Airtel Xstream supports Google Voice assistant and you can also go for online gaming using the set top box that makes it different from any other alternatives that are already available in the market. It can be said that this product by Airtel has the ability to convert your old timey TV into a smart TV. In addition to the above mentioned features, Airtel Xstream offers you more than 10,000 movies and around 550 TV channels too. Moreover, customers will also get a yearly subscription of Amazon Prime free along with the Airtel Xstream bundle.
Airtel Xstream Plans and Prices
As of now, Airtel Xstream is offering two different set top boxes including the Xstream Basic and Xstream Premium. The Xstream Premium set top box is available at a price of Rs 4,898 along with access to 5000+ Google Play Store apps and an yearly subscription of Amazon Prime Video and ZEE5. On the other hand, the Xstream basic plan is available at a price of Rs 2,499 that comes with access to Airtel Xstream Premium app, voice search and mobile remote support. The least expensive plan offered by Airtel is available at a price of Rs 499 for a month, it provides a data speed of 40 Mbps along with unlimited data, voice calling and access to Airtel Xstream. The Rs 799 plan offered by Airtel provides a speed of 100 Mbps, all other features in this plan are as same as the Rs 499 plan. The Rs 999 monthly plan for Airtel Xstream offers a speed of 200 Mbps along with unlimited voice and data benefits. Moreover, in this plan, you get access to 7 OTT apps that can help you in satisfying your binge watching cravings. Apart from the above mentioned plans, Airtel offers a Rs 1,499 plan that gives a data speed of 300 Mbps along with unlimited voice calls and data benefit. This plan also offers access to premium OTT apps like Amazon Prime Video, ZEE5 and Disney+ Hotstar. The Rs 3,999 plan can be said to be the most expensive plan offered by the company. This plan claims to offer a speed of 1 Gbps along with all other benefits available in the Rs 1499 plan.
Verdict
You can go for the Airtel Xstream bundle to get the best services at a single place including data, voice calling, access to various OTT apps and a lot more to explore. Airtel offers various plans that will not become a burden on your pocket and you can go for any of the monthly plans that suits your requirements.