Android 12 Finally Revealed: Material You Design, Color Extraction And More
Published On May 18, 2021By Nishit Raghuwanshi Rudra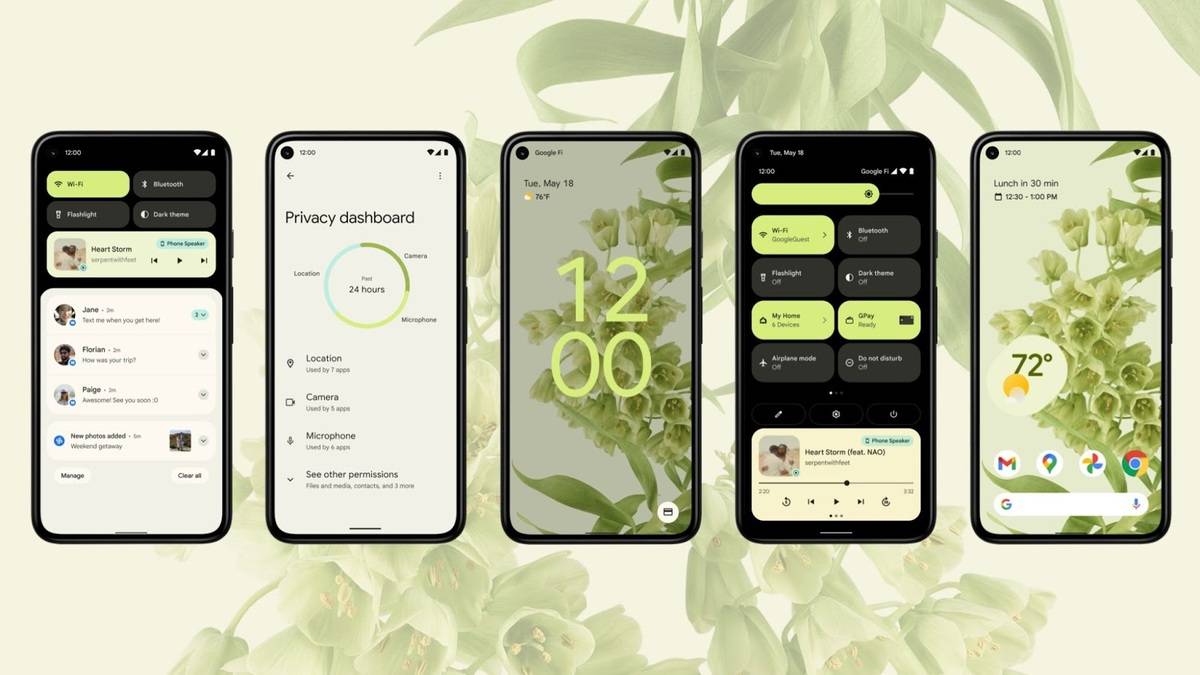 Google has finally revealed the final version of the Android 12 operating system. The OS will be first launched for the Google Pixel smartphone in the fourth quarter of 2021 and after that, it will be rolled out for other brands. Google is going to offer a brand new design, The Android 12 operating system will be based on the "Material You" design theme. this is the biggest change in Android operating systems since the launch of Android 5 Nougat.
ALSO READ: Realme Narzo 30 5G Rolled Out With 90HZ Refresh Rate And More
Android 12 Material You Design Theme
Google has said that the Material You design language is based on complex color science and it brings transformative controls to the interface. The OS will pick colors related to the wallpaper of the smartphone and apply them across the interface. In addition to this, Google has also recreated the system widgets in the latest Android OS. Apart from the light and dark modes, Google is going to introduce a few color based modes in the OS. This feature is surely going to make the future smartphone more customizable depending on the preference of the users. This feature has been previously seen on threads by Instagram. Speculations are that the OS will launch for the Pixel smartphone by September 2021. Android 12 is also getting a complete makeover in terms of design in order to comply with the theme. The system will be based on color extraction technique for the entire interface. This will also lead to the creation of new themes for the Google Pixel Users. Google has also worked on the quality of visual effects along with animations and the lock screen. Users will also get a larger clock widget as compared to the previous versions. Android 12 will also perform better than its predecessors as the company claims the CPU time for the OS is reduced by 22%.
Conclusion
Android 12 is going to bring a revolution in the smartphone industry with the color extraction technique and providing accent colors to text and other elements. The beta 1 version of Android 12 will start rolling out from today for Google Pixel devices and other Android devices from various manufacturers.