Apple iPhone X Fold Rumoured To Be In Works; Know Expected Specs
Published On Mar 08, 2021By Nishit Raghuwanshi Rudra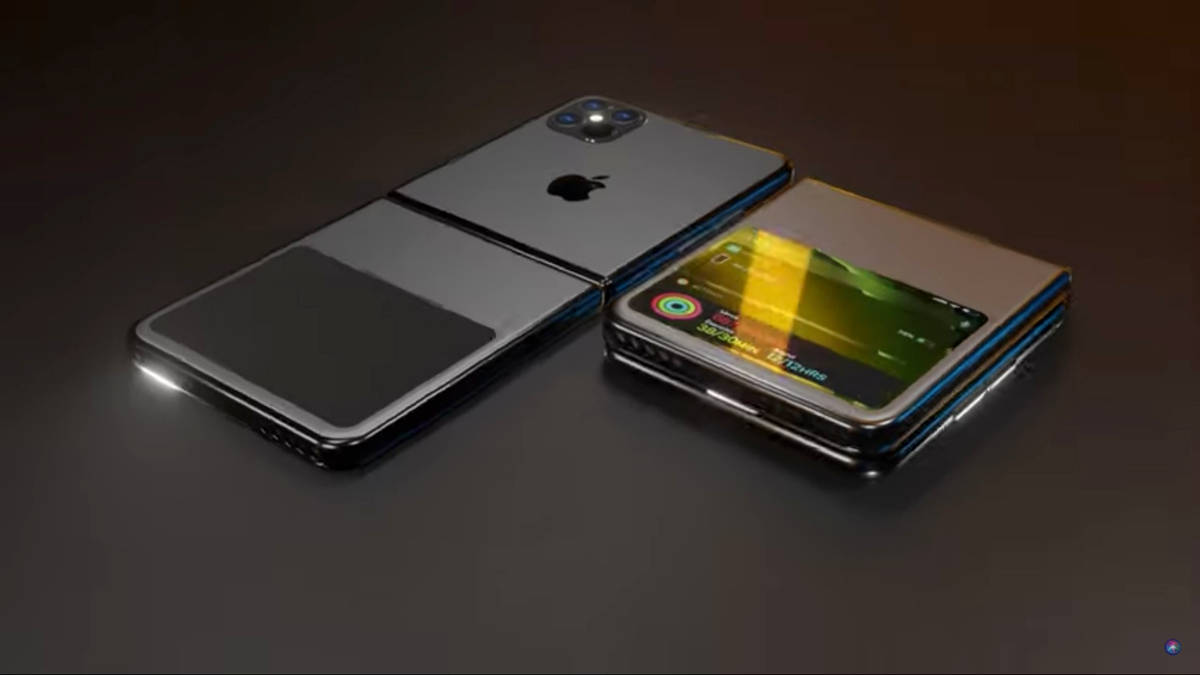 Apple has always been the king of premium smartphone producing industry. The company recently launched the iPhone 12 series that made its place in the market easily. The smartphone series raised the bar high in the premium smartphones segment by outclassing the best ones. Now the company is said to be working on Apple iPhone X Fold.
This one is going to be the first iPhone with a foldable screen. As per the leaks and rumours, the design of iPhone X Fold will be way different from the foldable phones existing in the market. Moreover, it will give a tough competition to other foldable smartphones like Samsung Galaxy Fold, Huawei Mate X Pro, and others.
Apple iPhone X Fold Specifications: Based On Leaks And Rumours
Apple iPhone X Fold will come with a 7.4 inch foldable Dynamic AMOLED display. The iPhone will also offer a 160Hz out of the box refresh rate for an ultra-smooth experience. The cover display of the smartphone will be 4.9 inch which is more than other foldable smartphones in the market. The smartphone will run on the Apple A16 Bionic flagship processor. It will be based on iOS 15.4 which will be introduced at the time of this one's launch.
In terms of RAM, users will get 12GB RAM that will come paired with 256GB internal storage in the basic variant of the smartphone. iPhone X Fold will offer a quad rear camera set up including a 20MP primary sensor, 20MP secondary sensor, 20MP tertiary sensor along with a depth sensor. The iPhone will also rock a 32MP front camera that will deliver top-notch photographs in most of the lighting conditions. Apple is rumoured to add a 5000 mAh battery in this one due to the foldable screen. Previously, the company has only offered 3000 mAh to 4000 mAh batteries in iPhones. This one is going to be the first iPhone with a highly durable battery.
Pricing And Launch Date
There is no official confirmation regarding the launch date and the pricing of the smartphone. However, some tipsters have revealed that Apple will launch the foldable iPhone in the second half of 2022. It means you will have to wait for a very long time to see the iPhone X Fold. As per the pricing, Apple iPhone X Fold will be available around a price of Rs 2,00,000. Still, you have to wait for the official announcement to get rigid information about the specs of the iPhone.