COD Mobile Crosses 500 Million Downloads; Season 4 To Include Akimbo Choppers
Published On May 06, 2021By Nishit Raghuwanshi Rudra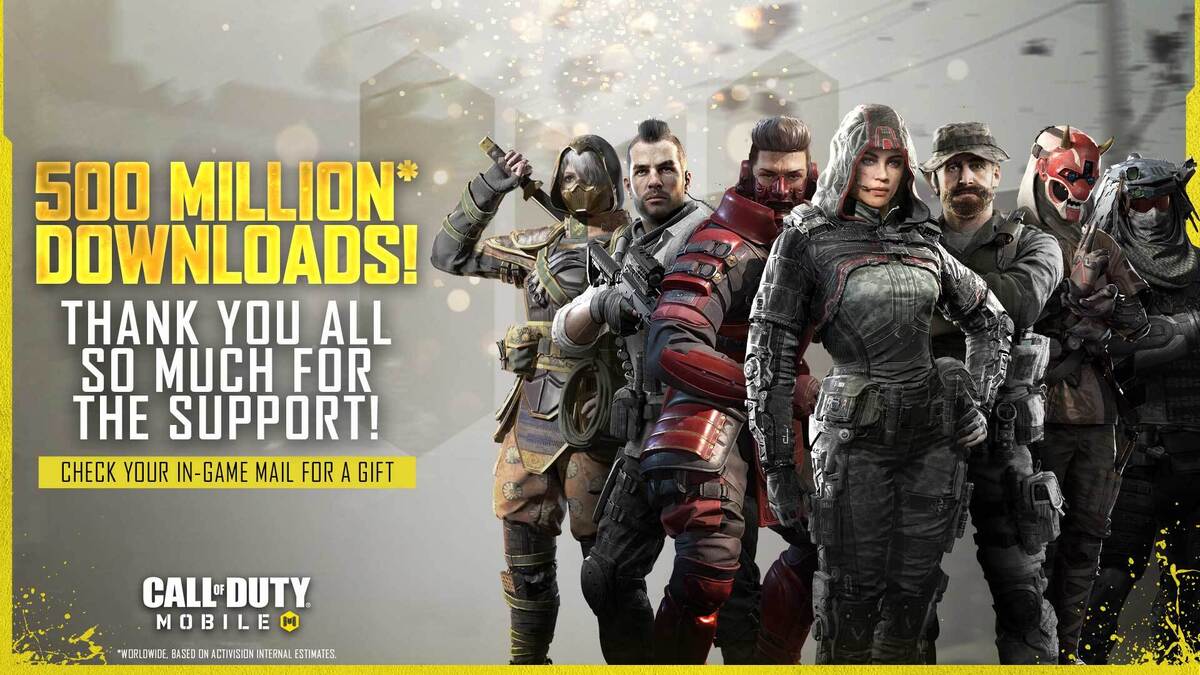 In a recent announcement, Activision said that COD Mobile has crossed the 500 million downloads milestone. The game was rolled out in India in October 2019 and from the beginning, it has managed to gain a large user base and give a head-to-head competition to PUBG Mobile. As a toe of thanks, the COD Mobile franchise will provide 10 Radio Current Crates to the players. These crates will provide random items from the mentioned set. The Radio Current Crate consists of two main characters including Outrider-Radio Current and Special Ops1-Radio Current. The traffic cone themes items will also be available for the players. In order to collect the assigned 10 Radio Current Crates, users have to do nothing apart from visiting the in-game inventory. There, they will see 10 crates that can be opened all at a time or one by one. If the player will be lucky enough then they can land on new characters.
ALSO READ: It's Official; PUBG To Exclusively Relaunch In India As Battlegrounds Mobile
COD Mobile Akimbo Choppers In Season 4
As we all know that the leaks related to season 4 of the game have also started surfacing all over the internet. The latest leaks suggest that the game is going to get Akimbo choppers in the fourth season which is going to be an insane perk. Until now, the Akimbo perk was only available for Fennec and .50GS Pistol. A famous Youtuber posted a video on his channel that showed a player with Akimbo Choppers in the Rust map. As of now, the weapon seems a bit incomplete as the audio and reload animations look broken. One more thing witnessed in the video was that the weapons had a flame aura around them. It clearly means that the game can have a new legendary LMG which is insane. However, every coin has two sides and the same goes with the Akimbo perk. Players will have to rely on only hip fire mode and the reload speed of the COD Mobile Akimbo Choppers decreases to a great extent. On the other hand, the firepower of the weapon is doubled which works as an advantage. As seen at the time of Akimbo perk for Fennec, it was one of the best weapons in the game out there as it removed the enemies in split seconds. With the Akimbo Choppers, players will be able to cause high damage, have a large magazine, and an optimum fire rate. It is being expected from the franchise that it will make sure that the weapon remains balanced while firing.