COD Mobile Introduces Rambo, John McClane In 80s Action Heroes Event
Published On May 20, 2021By Nishit Raghuwanshi Rudra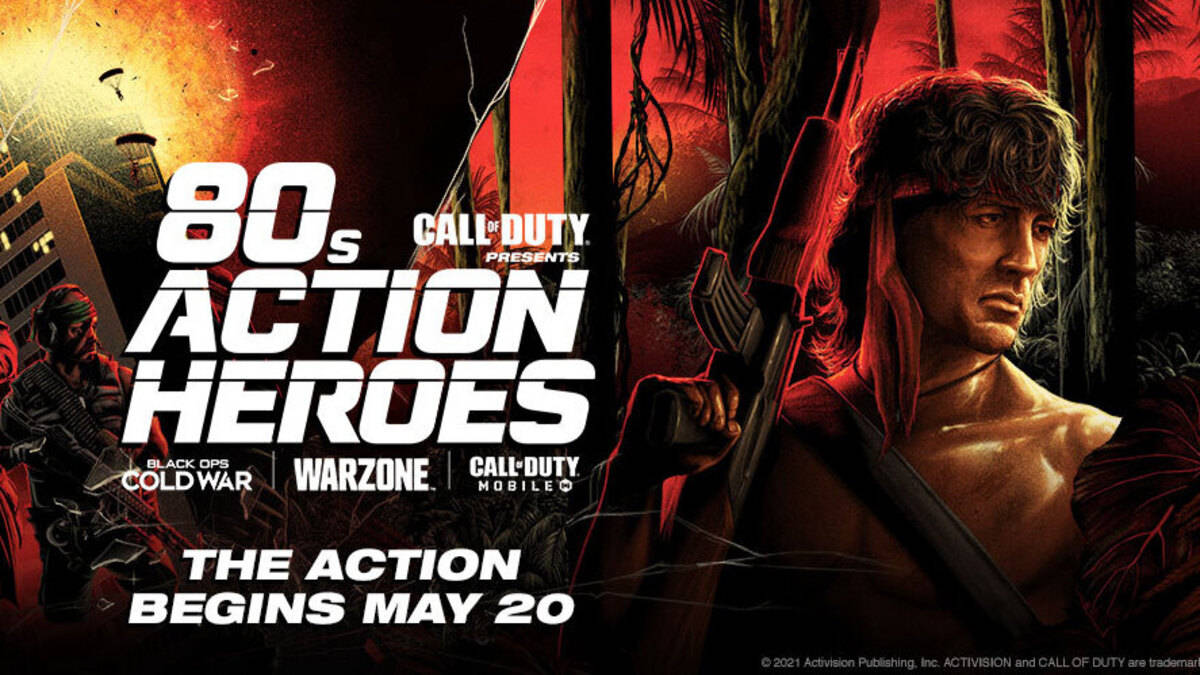 The latest update in COD Mobiel is surely going to make you nostalgic. In a new update, the game will bring action heroes from the 1980s. As confirmed by Activision, COD Mobile will get the two most popular cinema heroes, Rambo and John McClane, by today. Activision is all set to provide exciting rewards to all the player players of COD Mobile and COD Warzone with one of a kind action-filled content. The event in which the two new characters will be introduced is named 80s Action Heroes. The most amazing part is that the event will be held for all the games of Call Of Duty Franchise including Call Of Duty Warzone, Call Of Duty Black Ops Cold War, and Call Of Duty Mobile. In the mobile version of the game, the event will begin on May 20 and will be ending on June 2.
ALSO READ: Android 12 Finally Revealed; Material You Design, Color Extraction And More
COD Mobile Rambo And John McClane Character Launch
An official blog by COD Mobile asked the players to get ready for a limited-time Multiplayer game mode named Time To In Guns Blazing. The event is going to last for two weeks starting today and ending on June 2. All the players in the game will be able to convert themselves in Rambo and John McClane and can create havoc for competitors with the dual-wielded Death Machines and increased health. Players who try to find the 80s touch in video games are going to love this new addition by COD Mobile. To play with their favorite 80s hero, users can head to the multiplayer mode of the game. They can also buy the 80s Action Heroes bundle and it will be available for other Multiplayer modes and Battle Royale mode of the game. The COD Mobile Rambo bundle consists of John Rambo, along with three blueprints including one LMG, one knife, and one assault rifle. Apart from that, the players will also get a calling card, epic parachute, tank, an avatar, Grenada, and a frame for their profile. Not only this, but John McClane is also going to join COD Mobile as one of the 80's action heroes event. The character will be available for purchase via the Die Hard Call Of Duty Mobile Bundle in the in-game store. The Die Hard bundle will feature a parachute, calling card, two SMGs, one pistol, frame for profile, an epic frag grenade, and a cargo truck. Bot the character bundles will be available for purchase in the game starting today.