COD Mobile Season In Deep Water Launched With New Maps, Weapons, And More
Published On Jun 30, 2021By Nishit Raghuwanshi Rudra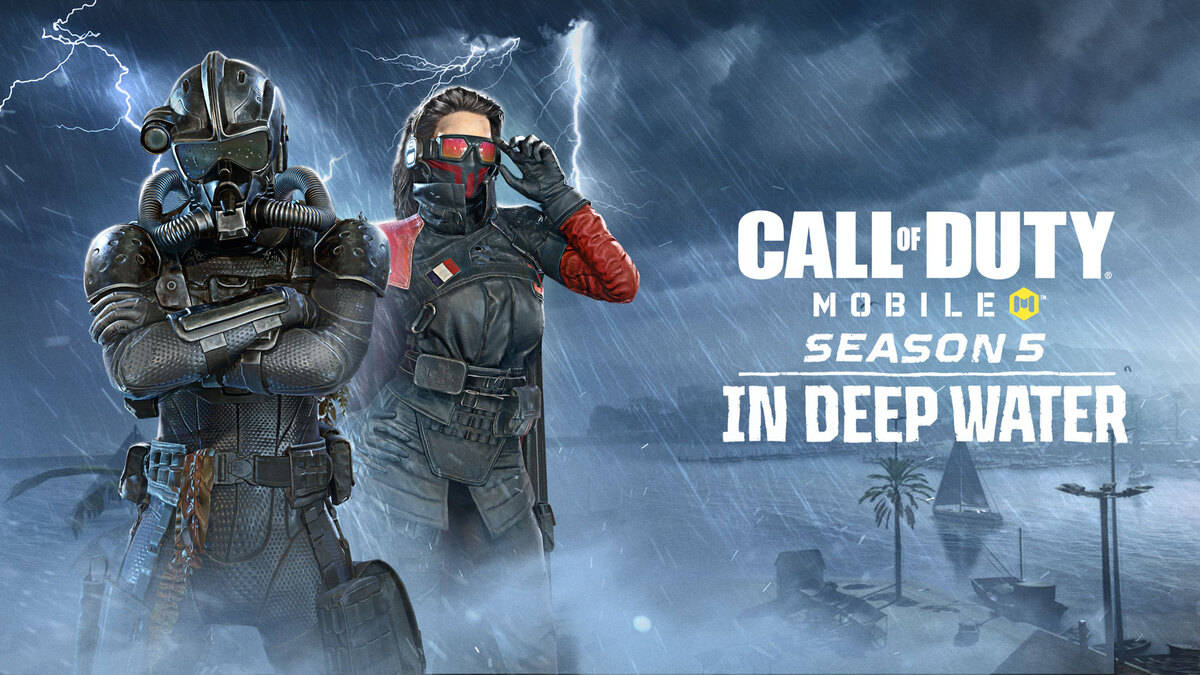 Call Of Duty Mobile is back with the fifth season of the year. Season 5 has been named In Deep Water and is based on a marine theme. The brand new update in the game comes with amazing maps, weapons, and a lot more. COD Mobile is no doubt trying its best to maintain its supremacy and keep Battlegrounds Mobile India at a bay. The fresh content of the game no doubt makes it different from others available in the market. Have a look at all that the Season 5 of the game has to offer.
ALSO READ: Vivo V21 Pro May Launch In July 2021, Timeline Surfaced Online
COD Mobile Season 5 In Deep Water
COD Mobile Season 5 is going to introduce three new maps for different game modes. First one being the Sudal Harbour map that is a medium-sized one and is based in a harbour. This map includes buildings and various containers. The map is also available for various game modes like Search Destroy, Team Deathmatch, Domination, etc. The second one is the Aniyah Incursion which is a large map created for the Ground Missions mode introduced in the game. The mode will consist of 10vs10 battles which is a major reason behind making the map big. The Aniyah Incursion map includes elements like a palace at a center and the combats will be fought in an urban sprawl outside the palace. Third map introduced in the game is the Docks map. It is a small one and is designed for the Gunfight mode which is quite justified. The map will be available in the game from July 9. Not only this but COD Mobile Season 5 features some mind-blowing game modes like the Grounds Missions mode, Cranked: Confirmed. The Cranked: Confirmed is going to be a hybrid mode with the features of both Cranked and Kill Confirmed. For the weapon lovers, the season going to be bliss. A brand new assault rifle named CR-56 is being added to COD Mobile. It is specially designed for mid0range combat and provides easy controlled recoil. The assault rifle can be unlocked by getting to Tier 21 in Season 5's free battle pass.