COD Mobile Shorty Shotgun Unveiled, Know How To Get It?
Published On Jul 19, 2021By Nishit Raghuwanshi Rudra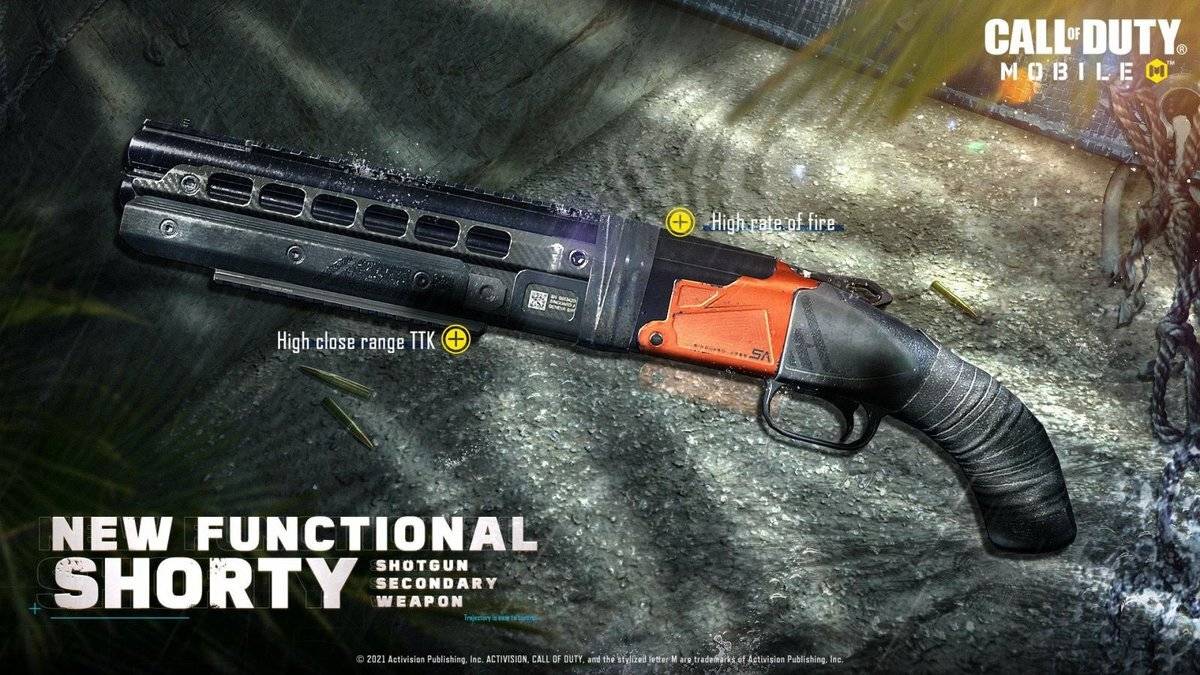 COD Mobile has introduced a new game in the arsenal named Shorty Shotgun. This one is the second weapon introduced in the game after the CR-56 AMAX assault rifle. Gamers can get this assault rifle by achieving the Tier 21 of the Battle Pass free version. To unlock the Shorty Shotgun, gamers are supposed to complete the Sawed-Off Shenanigans Seasonal Event. The seasonal challenges in COD Mobile will test the ability to play with the shotguns. Most of the missions include high usage of shotguns. Have a look at the list of the missions that are supposed to be completed by the players to get rewards.
ALSO READ: Battlegrounds Mobile India Series 2021 To Begin From July 19
COD Mobile Shorty Shotgun
COD Mobile Shorty Shotgun is a classy double-barrel break-action sawed-off shotgun. This one is different from other shotguns already available in the game as it is a secondary weapon. All the players can keep the Shorty Shotgun as a backup with a sniper, assault, marksman, or SMG rifle. Gamera can keep the shotgun as a primary weapon too. Talking about the damage, Shorty can cause high-level damage in close combats. Only one limitation with the weapon is that it has a limited magazine capacity which is commonly found in most of the shotguns.
How To Get COD Mobile Shorty Shotgun And Other Rewards?
Kill 10 enemies with any shotgun Backpack 1 - Helm, 2000x Battle Pass XP.
Kill 15 enemies with any shotgun featuring Amped perk: Echo shotgun - Helm, 3000x Battle Pass XP.
Play any three in any mode to get 200x Credits and 1000x Battle Pass XP.
Loot five shotguns in BR matches to get 25x weapon XP and 2000x Battle Pass XP.
Win 5 MP Matches with any Shorty to get Rhinestone frame, 4000x Battle Pass XP.
Kill 20 enemies with any shotgun that comes with a charm and get Puffer Punk charm, 3000x Battle Pass XP.
Kill 15 enemies with the BY15 shotgun including 5 attachments to get Shorty Shotgun, 4000x Battle Pass XP