Expert Guide: 5 Reasons Why You Should Renew Your Motor Insurance On Time
Published On Oct 27, 2020By Vartika Manchanda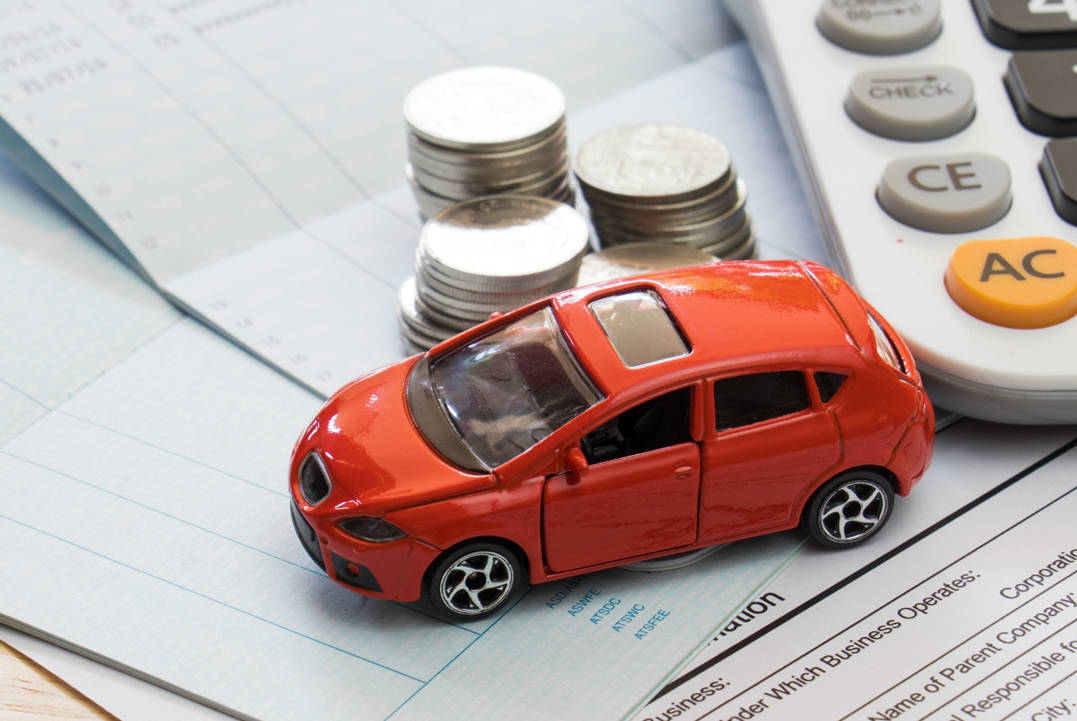 Modern life is all about undesirable yet unavoidable trysts with financial obligations such as utility bills, credit card bills, loan EMIs, grocery bills… you get the drift, right? While many of these obligations rear their heads every month to ensure you can't escape them even if you try, some get ignored because of their longer yearly frequency. Your motor insurance falls into the latter category. But while the adverse effects of missing your monthly bill payments can be reversed quickly, the same can't be said for letting your motor insurance lapse. Here are five reasons why you should renew your
motor insurance online
, every time.
The Law Will Come for You
Sure, you probably knew that driving an uninsured vehicle is illegal in India. But did you know that the government can put you in jail for driving an uninsured vehicle? Under the
Motor Vehicles Act of 2019
, you can be imprisoned for up to three months if you are caught driving a vehicle with lapsed insurance. But the law's reach can extend even deeper if you are involved in an accident caused by your error. In the absence of valid third-party liability insurance, you will find yourself in a deep legal soup, especially if the third-party suffers extensive financial or physical damage. And if you do avoid the worst-case scenario, such a mishap can lead to the suspension of your driving license. Who knew dismissing the regular renewal reminders from your motor insurance provider can induce an avalanche of troubles!
The Law Will Also Come for Your Wallet
In addition to dangling the sword of imprisonment on your neck, the new Motor Vehicles Act of 2019 has also made it costlier for you to be caught driving an uninsured vehicle the first time around. While earlier the fine for this offense was Rs 1,000, it has been doubled to Rs 2,000 under the new act. Commit the offense a second time and you are staring at a fine of Rs 4,000, with the added risk of being imprisoned for up to three months.
Go Through the Re-Inspection Grind
Renewing a lapsed motor insurance policy is as good as buying a new one. Now in today's age of fully online paperless insurance buying process, that might not seem like a bad thing. But here's the catch – your insurance provider is likely to insist on a re-inspection (by a surveyor or you) of your vehicle before
insurance renewal
. Such a re-inspection raises the risk of the company lowering your vehicle's IDV or worse, choosing not to insure your vehicle at all. The insurer asks for a vehicle re-inspection to know if i) your vehicle has any damage and ii) it is fit to be insured. If there was any damage to your vehicle during the time it was uninsured, it is reflected in the re-inspection report as well as your IDV or renewal premium amount. Insurers are extra careful with their scrutiny of lapsed policy renewal cases and re-inspection reports, something you can avoid by renewing your motor insurance on time.
You Pay a Higher Premium
What could be worse than the hassle involved in renewing a lapsed policy? No, that is not a rhetorical question. There is indeed something worse than that – paying a higher premium for renewing that lapsed policy. There is more than one reason for this. First, motor insurance companies might levy some sort of penalty when renewing a lapsed policy. The company might do this if it thinks too much time has passed since your policy lapsed. The result – your premium outgo increases significantly. Second, letting your policy lapse also means you are letting go of your
NCB discount
. An NCB (No Claim Bonus) discount is applied to your premium amount during renewal, but only if you haven't filed a claim during the policy's tenure. Depending upon your insurance provider, this discount can start in the mid-single-digit and go all the way up to 50 percent. If you are a safe and responsible driver, it would be a shame to lose out on your accumulated NCB discount just because you forgot to renew your policy on time.
Uninterrupted Protection
Now, you might think that you can get away with not renewing your insurance on time by not using your vehicle. But Indian roads, along with the habits of those driving on them, are such that you could be left with a hefty repair bill even when your vehicle is not on the move. For example, you could have parked your vehicle in the designated spot and still have some errant driver ram into it, resulting in heavy damage. And even if your luck wards off such people, it might not be enough to prevent damage such as the one caused by a random object falling on your vehicle. In both cases, your vehicle is stationary, you are not at fault, and yet you have to pay for possibly heavy repairs. This is exactly the problem you can avoid by renewing your insurance on time. After all, insurance provides protection against a possible eventuality, one of which is damage caused even when your vehicle is not being used.
Avoid the Lapse, Renew On Time
Of course, you can avoid each situation described here by simply renewing your motor insurance on time. The process today is smoother, faster, and less hassle-free than it ever has been in the past. For instance, Bajaj Allianz offers a fully paperless insurance renewal process that you can take advantage of from the comforts of your home. Just download their Caringly Yours app which not only helps you buy insurance but also notifies you when it's time for renewal. But if you prefer clicking to tapping, the company has you covered with its
website
. https://www.youtube.com/watch?v=Cflb0JrxeeA&feature=youtu.be