Here are the highlights from Samsung's Galaxy Unpacked Event 2020
Published On Aug 06, 2020By Vartika Manchanda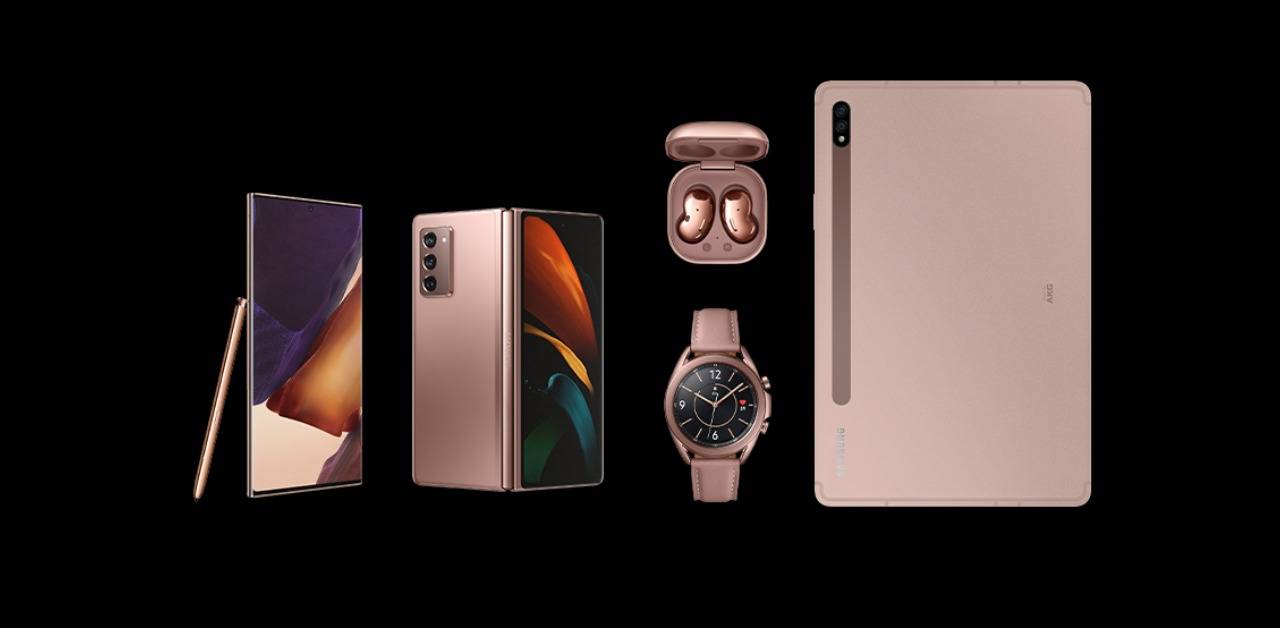 First, let's bring you up to speed. Samsung held its 2020 Galaxy Unpacked event yesterday. This year, due to the Covid-19 crisis, the Korean tech giant decided to go for a virtual launch event which was telecasted live on their websites and social media channels. Several big announcements packed this virtual event. ICYMI, and don't want to go through the entire telecast, here are the key highlights:
Samsung Note 20 & Note 20 Ultra were unveiled
The much-anticipated Note 20 & Note 20 Ultra finally hit the ground. Both the phones will run on the powerful Snapdragon 865 Plus processor and support 5G network. The other similarity lies with the charging. Both Note 20 and Note 20 Ultra can support wireless charging. They are waterproof as well.
The major difference lies with optics. Note 20 packs a 64 MP telephoto lens, while the Ultra is fitted with a 12 MP telephoto lens. However, Ultra is equipped with a 108 MP wide-angle lens versus Note 20's 12 MP wide-angle lens with a 5X optical zoom.
The price for Note 20 stands at $1000 (roughly INR 75,000) and the Ultra comes at a pricier tag of $1,300 (roughly INR 98,000).
Samsung spilled the "beans": Galaxy Buds were revealed
The latest TWS, noise-canceling earbuds, Samsung Buds live were introduced. These bean-shaped buds are meant to be discreet and fit comfortably. Though, relatively smaller than the Buds Plus, these pack more advanced features, and tech. They come with an active noise-canceling feature, and can easily be connected to multiple devices.  
The "Unfold" of Samsung Z Fold 2 
Samsung also launched the next-in-line of its Fold series, Z Fold 2. A 7.6-inch display (yes, you read that right!) when flipped open and a 6.2-inch display when folded, Z Fold 2 ensures a pleasurable browsing and gaming experience. The company claims to have revamped the overall structure to make it more durable and efficient than the original Fold. More announcements on availability and pricing will be dropped on 1st September.
Samsung dialed it up with the Galaxy Watch 3
Galaxy Watch 3 is surely an arm candy! It does come with a better design, a bigger display, and a pricier tag. Galaxy Watch 3 is thinner than the last model. The display stands at 1.4 inches. It will come in 2 variants: 41mm and 45 mm. The price stands at $399 (roughly INR 30,000) for the 41mm and $429 (roughly INR 32,100) for the 45 mm version.
Finally, the release of Galaxy Tab S7     
The Tab S7 will hit the markets in two sizes: 11 inches and 12.4 inches. Both will run on Android 10 and will be powered by Snapdragon 865 Plus. Both have a 120Hz refresh rate. The 11-inch version will support an LCD screen while 12.4 inches will come with an OLED screen.