Google Maps For Android Gets Dark Mode, Here's How To Turn It On
Published On Feb 24, 2021By Nishit Raghuwanshi Rudra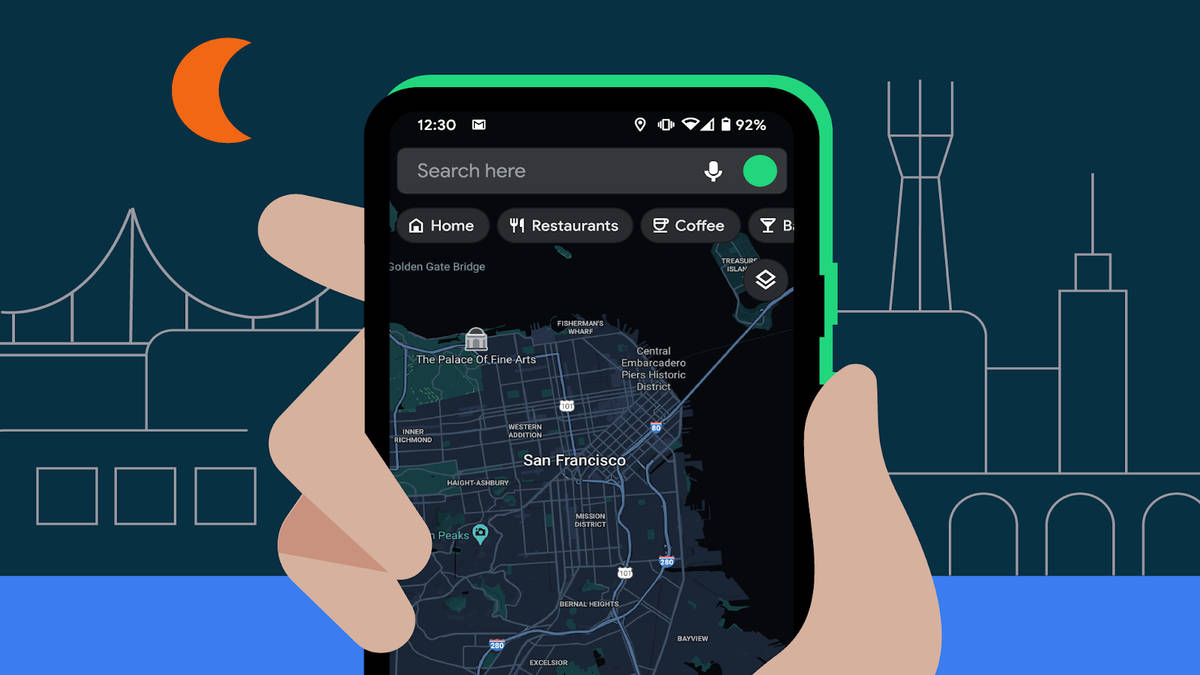 Google keeps experimenting with the user interface of its Android apps. The dark mode in Google Maps was one of the most anticipated features and as of now, the tech giant is starting to roll it out today. The testing for the same has been going on since 2020 and now finally it will be rolling out for the stable version. The official Google Maps dark mode will show all the details in the app in the dark theme. The app already had a partial dark mode that is witnessed while using maps in low light areas or at night. In the night mode map, the map ground turns into the darkest grey shade and street names are highlighted with a light grey shade.
ALSO READ: How To Turn On Automatic Download Mode On Netflix Android App?
How To Turn On Dark Mode In Google Maps?
Open Google Maps in your smartphone and then head to the settings tab.
Now select the theme option and you will be taken to a new screen.
Select Always in Dark Theme from there.
Now your map will use the dark theme permanently.
Note: In case you want to turn off the dark theme in Google Maps, you can simply do it in three steps. Just go to settings, choose themes options and tap the Always in Light Theme button. You also get an option in Google Maps that allows you to set the option to use the system default theme, whether it is dark or light. This will allow you to change the theme of Google Maps according to the theme being used on the smartphone. You should also keep it in mind that the roll out of dark mode will take some time and will not be instantly available for all Android users. Apart from dark mode, Google has also mentioned that it is going to launch scheduling for Messages, updates to Google Assistant, news version of TalkBack, and new features for Android Auto. The mentioned features will start rolling out from today only.