LG G8x ThinQ: How Dual Screen Makes Your Daily Life Easier
Published On Oct 22, 2020By Vartika Manchanda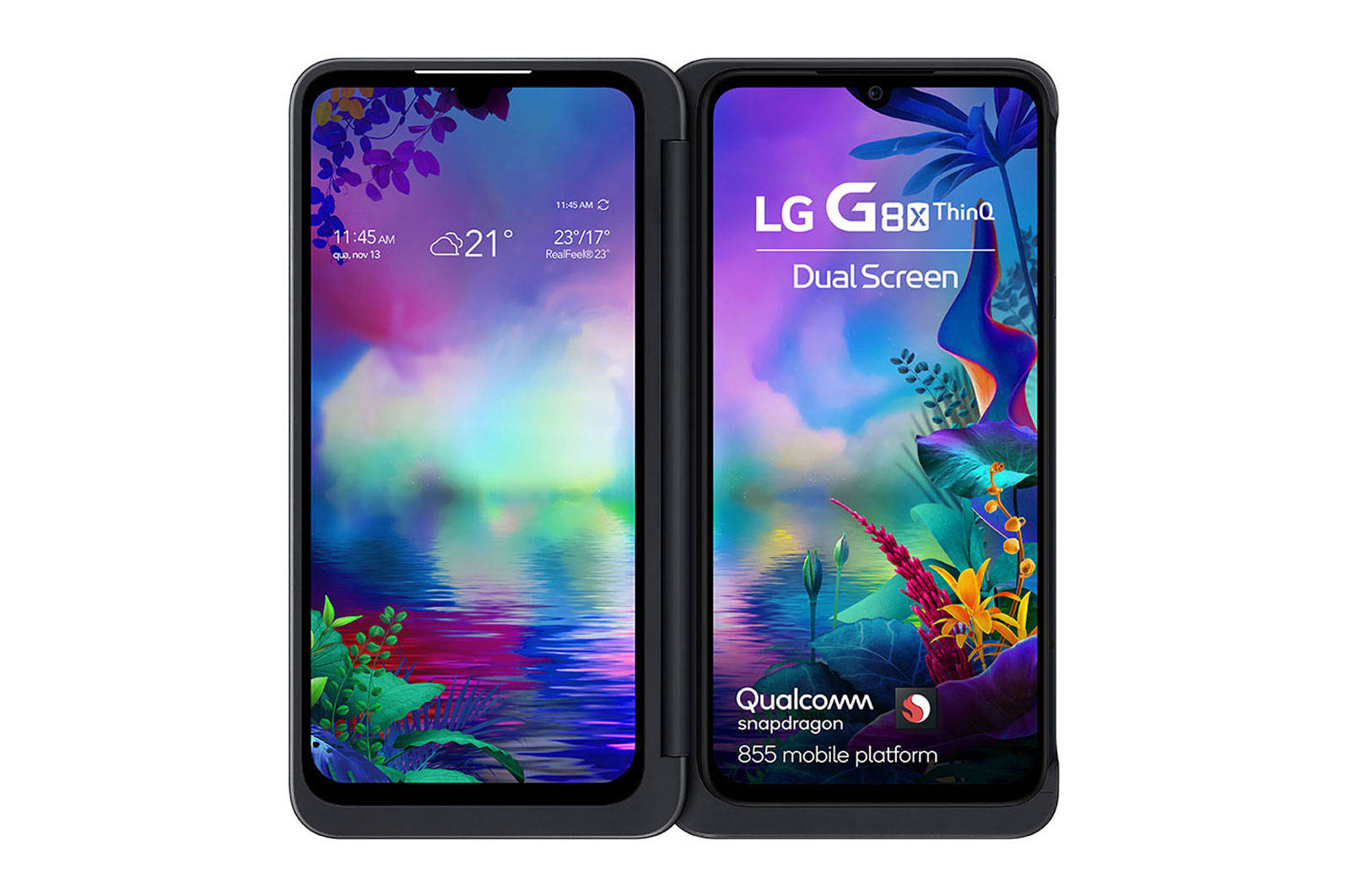 The dual-screen buddy, LG G8X ThinQ is a hot headline over the internet. It's trending on social media and most of the mid-range and flagship buyers are working their fingers to the bone to get this smartphone in their pockets. Why so? Well, the smartphone is surely one of its kind at the price segment. Launched in the last quarter of 2019, it features twin screens that allow easy multitasking. In fact, multitasking here refers to doing two distinct tasks together on different screens, without even going slow on any one of them. Here are some of the day-to-day instances where a dual-screen smartphone like LG G8x ThinQ can prove mighty beneficial:
Easy and Trouble-Free Gaming:
Dear gamers, if the incoming calls and messages during your gaming sessions have always got to your nerves, here is redemption. Go for the LG G8x ThinQ dual-screen smartphone and your gaming session could be much better than in the past. While you can always play the game on one of the screens, the other could be spared to take the incoming calls and messages without meddling with your games. Or better, create a dedicated gamepad on one of the screens and use the other to display an unobstructed gaming action. Quite cool; isn't it?
Share Screenshots Quicker:
Suppose you need to share screenshots of a map or a document on WhatsApp. In a normal smartphone, you use that button or finger trick to capture the image and then open the messenger app to send it. But as we said, LG G8x ThinQ makes your life a lot easier. You just need to open the required map or doc on one of the screens and the required messenger app on the other. Next, press the Screenshot option located on the LG Keyboard 1, and the very next second, the required image gets sent to the person you intend. We bet this innovation would save a lot of time for a lot of people and spoil the love stories of many (wink).
Play YouTube Videos Without Stopping:
With an LG G8x ThinQ dual-screen smartphone in your hand, browsing your favorite playlist on YouTube has turned easier. If you wish to play YouTube without putting a brake, let the videos run on one of the screens while you can play games, chat on WhatsApp or even do a video call with your friends on the other screen. The smartphone is powered by a Qualcomm Snapdragon 855 processor and thus you can rest assured to stay away from any lags or hiccups, even when two of the most demanding applications are on a run. These are some of the instances in your day to day life where a dual-screen smartphone like LG G8x ThinQ could make your day-to-day tasks a breeze, saving a lot of your time and efforts. While there are endless possibilities of what these twin screens could do, do let us know your side of the story in the comment section.