LG K42: Standout US Military-Grade Durability with Exciting Features
Published On Feb 25, 2021By Vartika Manchanda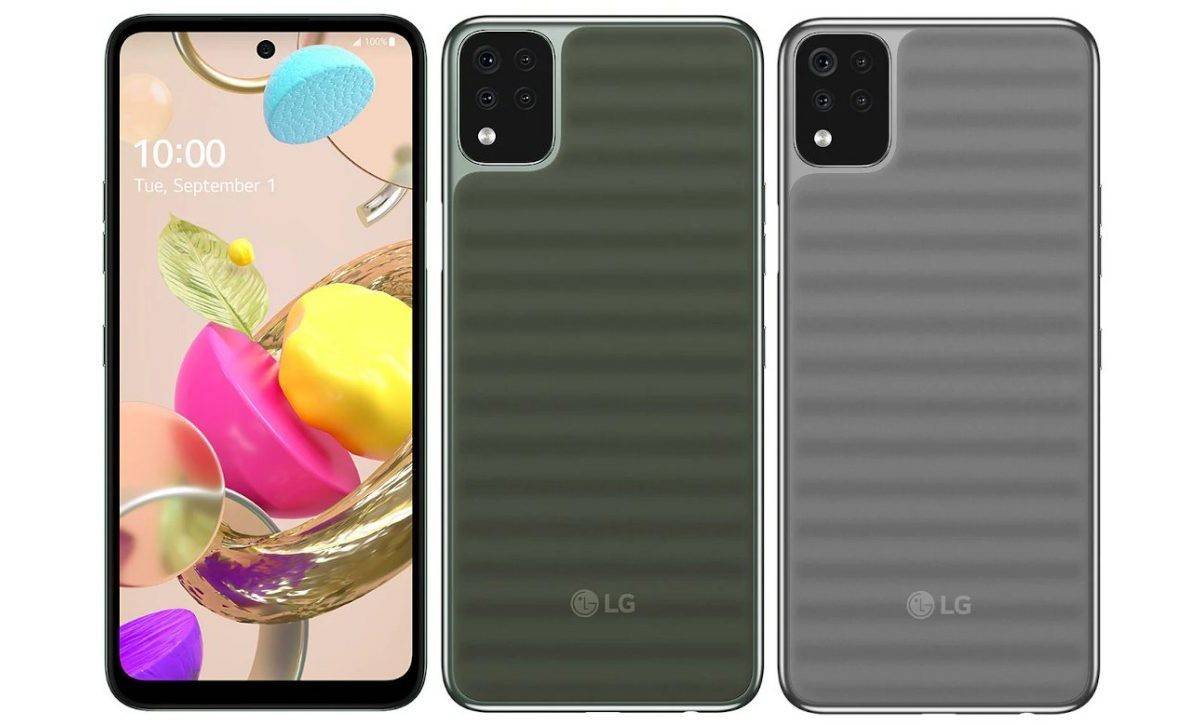 The new LG K42 has redefined the art of ruggedness in a smartphone, bringing US military-grade toughness and durability in the budget segment. This drop-dead gorgeous smartphone has been designed to resist extreme environmental conditions so that you could enjoy even your roughest treks without any issues with your device.
US Military-Grade Durability:
As per the brand, LG K42 underwent MIL-STD-810G compliance test and has cleared 8 major rounds of durability that include:
External Shocks
Temperature Shocks
Vibration
Humidity
High Temperature (Storage)
High Temperature (Operation)
Low Temperature (Storage)
Low Temperature (Operation)
No wonder, the smartphone can handle all kinds of shocks, whether from your daily clumsy lifestyle or the extreme traveling conditions. Be it sudden drops, temperature variations, or excessive dewy conditions, the soldier-strong smartphone is fit to take care of them all.
And with the promise of handling tough conditions, LG K42 delivers you peace of mind as well. How so? Well, LG is confident of the device's powerful performance and you get an "additional second-year warranty coverage" on the device along with the first-year limited warranty. Plus, LG backs this new K-series smartphone well with an "absolutely free one-time screen replacement" security on the device, in case you face some issues.
Premium Looks and Finish:
Not all rugged smartphones would offer you that eye-catching appearance unless you have something like LG K42. Along with all the toughness and durability, LG K42 has gorgeous looks with unique wave patterns on its back. The smartphone has a 6.6-inch display with a unique punch-hole cutout to house the selfie-camera. Along with this, it bathes in an anti-scratch UV coating to ensure less vulnerability to scratches, while it has a stable grip to keep it secure in your hand while in operation. Not just this, you get maximum back space with the side fingerprint sensor that is like an additional "touch of security" on your smartphone.
Versatile Camera:
LG K42 packs a punch with its quad-camera island in the device for versatile photography and videography in every condition. The standout 13MP Standard Camera is accompanied by a 5MP Super Wide-Angle Camera, a 2MP Macro Camera, and a 2MP Depth Sensor to offer an ultimate photography experience. The rear camera section also accompanies some standout features such as Flash Jump Cut and Timer Helper to induce more fun and excitement in your photos and videos. Apart from this, the high-resolution 8MP front camera is capable of delivering crisp selfies with natural-looking blurring to enhance your photos. Even your video call experience is set to turn much better with the device.
Bottom Line
: LG K42 is already a great seller in India with its powerful military-grade durability and other exciting features at a low cost of just Rs.10,990 available at
Flipkart
. Along with the aforementioned features, you get a long-lasting 4000mAh battery and an intelligent LG 3D Sound Engine to optimize your audio needs according to the content. All such features baked in a single, affordable device are a real boon to the users and credits to LG for such an innovative, durable idea. No wonder this device is a huge seller in online stores.