OnePlus 9 Series 5G Gift Bundle Sale Live To Mark Red Cable Day
Published On Mar 17, 2021By Nishit Raghuwanshi Rudra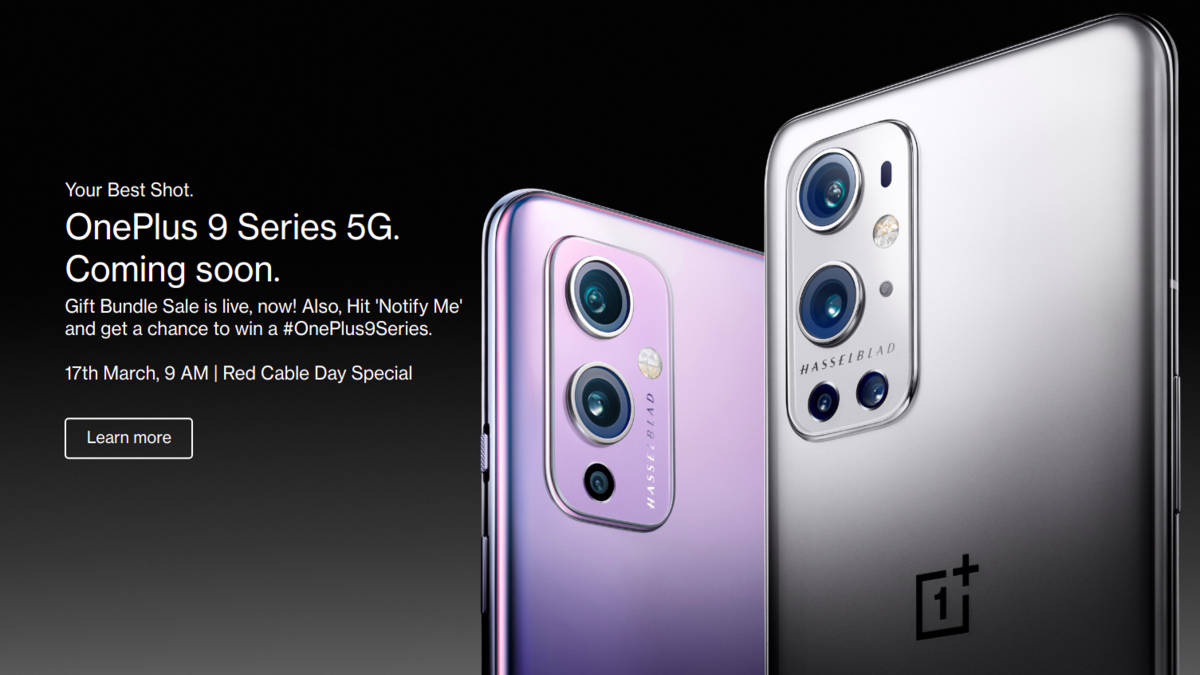 As the launch of OnePlus 9 series is near, the company is leaving no stone unturned to create an unending hype. The series is going to hit the Indian market on March 23, 2021. All the Red Cable Club members can get a special bundle for Rs 4,000. The catch is that the original value of the bundle is Rs 8,499. The offer is live on OnePlus Store app and the official website of OnePlus on March 17. The sale is conducted to mark Red Cable Day for March 2021. In a press release, OnePlus said that the company will recognize the 17th of every month as a day of celebration for the Red Cable community. The sale will also include Explorer, insider, Elite tier members.
ALSO READ: Xiaomi Black Shark 4 To Debut On March 23 With Snapdragon 888 SoC
OnePlus 9 Series 5G Gift Bundle: Date, Price, And Offers
The OnePlus 9 Series 5G gift bundle is available at almost 50% discount today. You can purchase it from anywhere including the OnePlus Store app or the India website of the brand. Make sure that you are a red club member and don't forget to log in with your registered OnePlus account. The gift bundle consists of an OnePlus Urban Traveler Backpack, OnePlus Hat, and a Rs 4000 voucher for the purchase of OnePlus 9 series smartphones. OnePlus is also offering some exclusive offers for Red Cable Prive that is a member-only platform of the brand. The company has organized an exclusive sale of community co-created jackets. Moreover, the deal also includes a 50% discount on the membership of The Economist. The members will also get a Rs 200 discount voucher for OnePlus Power Bank along with a Rs 200 discount voucher for the OnePlus Band. These offers will be available for the members from March 18, 2021. To your surprise, the company is not stopping here, and it is also going to offer a 10% discount on the OnePlus TV and a 5% discount on OnePlus Buds Z that will start from March 21.
Deals For Offline Customers
OnePlus has planned some exclusive offers for all its offline customers too. The company will provide a 5% discount on all OnePlus products. In addition to that, the customers will also get free of cost service or repair for any OnePlus smartphone and free battery replacement for ObePlus 3-OnePlus 6T users.