OnePlus affordable TV range to be launched this week: Prices start under INR 20,000
Published On Jun 29, 2020By Vartika Manchanda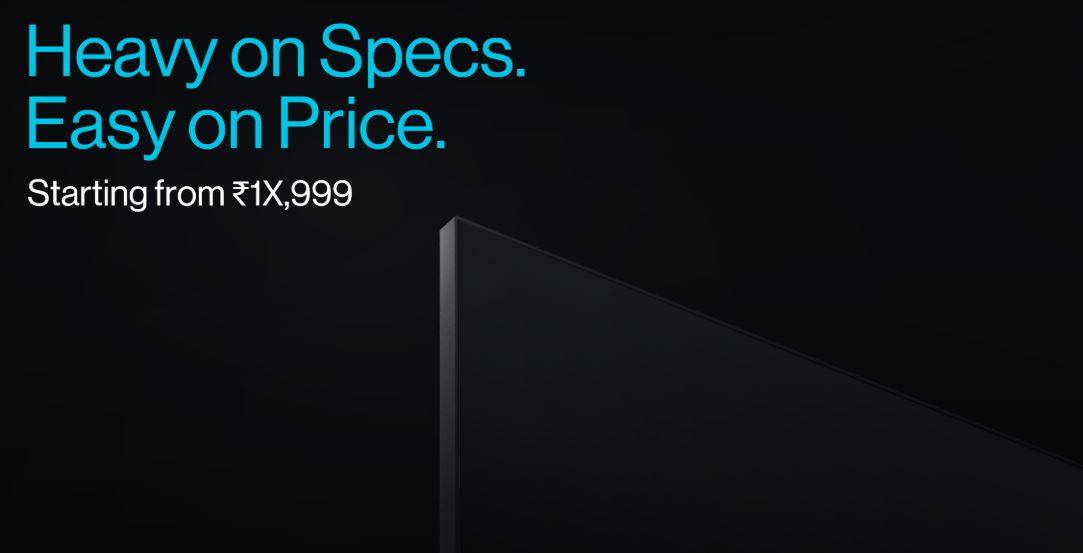 In the spree of making tech more accessible & affordable, OnePlus is coming up with a range of modestly priced Smart TVs for the Indian market. This news comes just days after the brand teased its new mid-range smartphone, OnePlus Z (or Z Lite), again as an affordable alternate for its high-end premium smartphones. While this has been in the works for a few weeks, the launch date is now set on 2nd July 2020. Here's what we know so far:
The Price
In a recent tweet, OnePlus CEO, Pete Lau said, "We're making our premium smart TV experience more accessible to our Indian community." And looking at the prices, we have to agree. The TV is expected to come in 3 variants: The entry-level price starting at INR 1X,999; INR 2X,999 for what is believed to be the full HD version & lastly, INR 4X,999 for the 4K Display. The sizes of the variants are said to be as follows: 32-inch, 43-inch, and 55-inch.
Features & Specs
Let's talk about the most exciting part. The OnePlus TV is supposedly thinner than its flagship OnePlus 8 smartphone! Apart from this truly sleek body, the new smart TV will feature tiny bezels with a 95 percent screen-to-body ratio. It will also come packed with the Dolby Vision HDR picture & Dobly Atmos Cinematic sound for an immersive sound experience. Great picture quality and a remarkable 93% color gamut, OnePlus just seems to be stepping up the game to make its mark. We don't know what all features will be available in each individual variant, but we're all geared up to see what OnePlus has in store for us.
The units will go on sale on Amazon.