PriceDekho Dishwasher Buying Guide: Types, Capacity And, More
Published On Mar 05, 2021By Nishit Raghuwanshi Rudra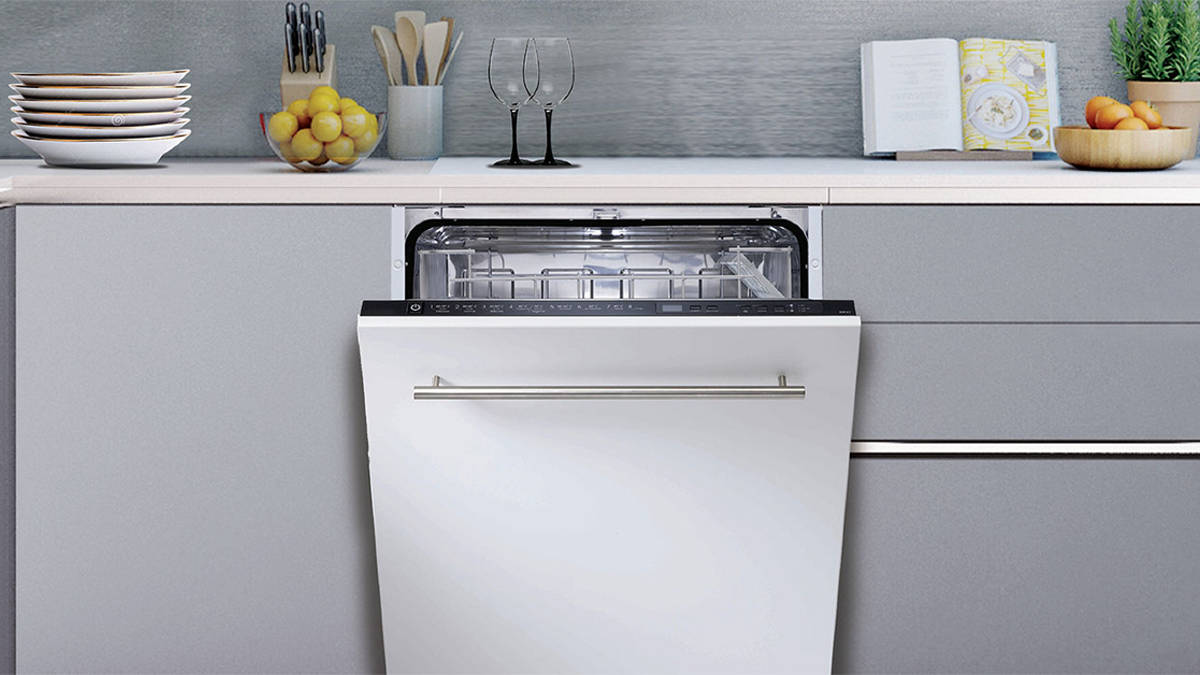 The kitchen has almost changed from a traditional room for cooking to a place where you have different devices for various household purposes. Modular kitchens are the need of the hour and most of the people prefer them. One of the most important parts of a modular kitchen is a dishwasher. Dishwashers, as the name suggests, cut short your work of washing all those utensils and cleat it up all for you. They save the money that you might spend on hiring someone to wash your utensils. As of now, there are dishwashers starting from the price range of Rs 20,000 to Rs 1,00,000. Shortlisting one out of so many options is a major task. So, you can go through our dishwasher buying guide in order to get a clear idea of what exactly you will need and how much it may cost.
ALSO READ: PriceDekho Memory Card Buying Guide,Type, Storage Capacity And More
PriceDekho Dishwasher Buying Guide
Why Do You Want A Dishwasher?
This generic question will help you understand which type of dishwasher you will need. For example, if you have a nuclear family then a basic capacity dishwasher will work. If you have a joint family, then you have to go for a high-capacity dishwasher.
Features To Consider Before Buying A Dishwasher
Type
This can be said to the be most important choosing ground for a dishwasher. They are of two types including built-in dishwashers and freestanding dishwashers. The built-in dishwashers are commonly seen in modular kitchens and they can be fitted in a closet which means they occupy lesser space. Freestanding dishwashers are placed externally in the kitchen so they occupy a bit more space as compared to the built-in ones.
Capacity
Next in the priority table comes the capacity of the dishwasher. Capacity varies from person to person and it is directly proportional to the price. If you have a nuclear family then a dishwasher with minimal capacity be the best fit for you. In case you have a joint family and there are a lot of utensils to wash at a single time then it is suggested to get a high-capacity dishwasher.
Water Consumption
How can you not think of water consumption when it is something about dishwashers. Dishwashers consume a lot of water in cleaning utensils. So make sure that you have a proper water supply before getting a dishwasher. Moreover, the dishwashers with high capacity consume more water than those with low capacity, so be prepared for that too. Still, a dishwasher uses almost only one-fourth of the water that is used in hand washing so getting one to wash your utensils is a fair deal.
Power consumption
Power consumption is something that is considered by most of the people before buying any electronic machine. Dishwashers consume a sufficient amount of power in washing the utensils. There power consumption can be defined by the star rating. For example, a dishwasher with two star rating will consume more power as compared to the one high star rating. However, one thing you should know before buying dishwashers is that high capacity devices consume more energy than the low capacity ones.
Conclusion
The above-mentioned features are the main ones that influence the rice and performance of a dishwasher. After going through our dishwasher buying guide, you'll definitely be close to making your final call. From dishwashers with 12 place settings to 15 place settings, you will get to see a lot of variety here. 15 place settings dishwashers are mainly for bigger families. Talking about the budget, if you are going to buy an entry level dishwasher, then you have to go to brands like Voltas, Bosch that are available near the price range of Rs 20,000. In case you want high capacity dishwashers then brands like LG, Whirlpool can be considered as they have some of the best collections under the price of Rs 50,000.