PriceDekho Refrigerator Buying Guide: See Important Features And Points
Published On Mar 04, 2021By Nishit Raghuwanshi Rudra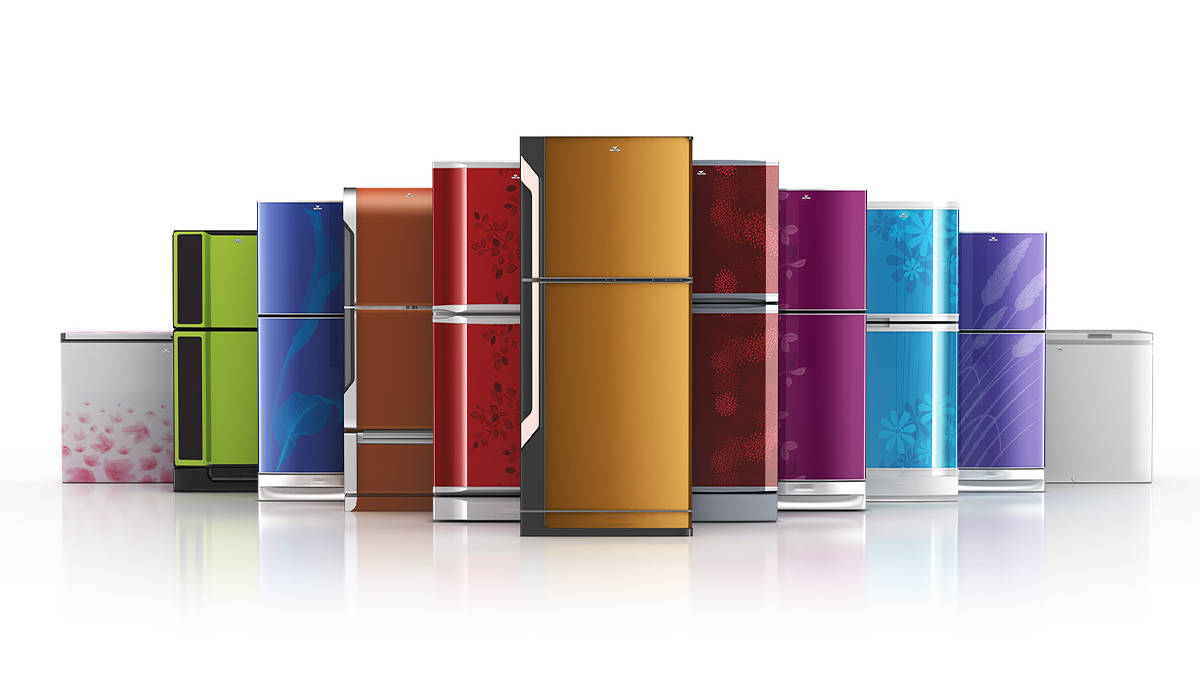 Imagine summers without a refrigerator, feeling bad for the food you ordered last night, or want to drink chilled water? Well, we can't even imagine our lives without refrigerators as they are necessary for basic purposes like cooling drinks and storing food. There are a lot of refrigerators available in the market as of now ranging from Rs 6,000 to Rs 2,79,000. However, choosing the appropriate one from so many options according to a limited budget is not that easy. Our refrigerator buying guide is surely going to help you understand better about various features offered in a refrigerator. This will result in making your task of finalizing a refrigerator easy.
ALSO READ: PriceDekho Smartwatch Buying Guide, Know What You Exactly Need
PriceDekho Refrigerator Buying Guide
What Do You Want In A Refrigerator?
That's the first and most relevant question one can ask to start the guide and define a purpose for the reader. As soon as you will answer the question, you will be close to what you need. Firstly you have to decide on a budget for the refrigerator and then start looking for the best available options with all the necessary features. After going through our refrigerator buying guide, you will exactly know what all you need in a refrigerator.
Features To Consider Before Buying A Refrigerator
Type
Firstly, you have to figure out which type of refrigerator satisfies your needs. There are majorly 6 types of refrigerators including mini fridge, top freezer refrigerator, side by side refrigerator, french door refrigerator, counter depth refrigerator, and the bottom freezer refrigerator. Top freezer refrigerators can be said to be the entry-level ones, cheap and best sort of, with all the required features. A mini fridge is for bachelors living on their own as these ones use less power and have enough space to store food and drinks for an individual. The bottom freezer refrigerators can be said to be the most convenient ones as they provide optimum space for both refrigeration and deep-freezing which makes it easy to store things. French door refrigerators have a double door, Basically, they are in demand because of their high-end features and unique design.
Defrost Type
Defrosting emerged as one of the most important features in a refrigerator. There are basically two ways to defrost a refrigerator including manual and automatic defrost. Manual defrost is a traditional method in which you are supposed to remove all the stuff from the refrigerator and then leave the door open. In this way, all the ice crystals meltdown. The biggest advantage of manual defrosting is that it is cheaper than automatic defrosting. The biggest disadvantage is that it is a time taking process and requires a lot of effort. In an automatic defrost system, there is no need to do things manually as the refrigerator automatically defrosts in the initial stage of ice crystal gathering. No doubt this method is time-saving and your frozen food will never stick together when stores in a refrigerator with automatic defrost. The biggest disadvantage with this type of refrigerator is that they are noisy and consume a high amount of electricity.
Capacity
Capacity comes into the scene where you have to decide the amount of food and drinks to be stored in a fridge. For example, if you are a bachelor and only want to store a few food items along with water bottles then a mini fridge is best for you. On the other hand, if you have a family of 3 to 4 members then you have to go for a medium-sized refrigerator with a 180L to 250L capacity. In case you have a joint family then you will purchase a refrigerator with a capacity ranging between 415L to 670L. You have to keep it in mind that the refrigerators with high capacity will be available at a higher price.
Star Rating
This one thing will be common in most of the electronic devices. Star rating tells you how energy efficient a machine is. The maximum star rating for the refrigerator is 5 stars. Refrigerators with a single star are going to consume a lot of electricity as compared to a high star refrigerator. Power consumption of a refrigerator can come out as a brand new expense in your list. to avoid that, purchase a machine that has a high star rating.
Design
Last but not the least, you can also consider the design before buying a refrigerator. However, let's make one thing clear that the price of refrigerator scarcely gets changed due to the design. Still, there are exceptions, as a refrigerator with an exclusive design or color will be available at a higher price than other ones. Considering the design before buying a refrigerator is almost a personal call. The design has almost nothing to do with the performance of the refrigerator. You can get a simple high-performing refrigerator and a designer low-capacity one too.
Conclusion
Refrigerators are one of the most basic necessities in the current times. The features mentioned in our refrigerator buying guide will surely help you get to a conclusion. You can choose any of the refrigerators from a wide range according to your needs and budget. If you are a bachelor, then you don't need to spend more than Rs 8,000 to buy a mini-fridge. If you are a family man, then get ready to loosen up your pocket for a high-capacity refrigerator.