PriceDekho Smartphone Buying Guide: Choose The Best One As Per Your Requirement
Published On Mar 03, 2021By Nishit Raghuwanshi Rudra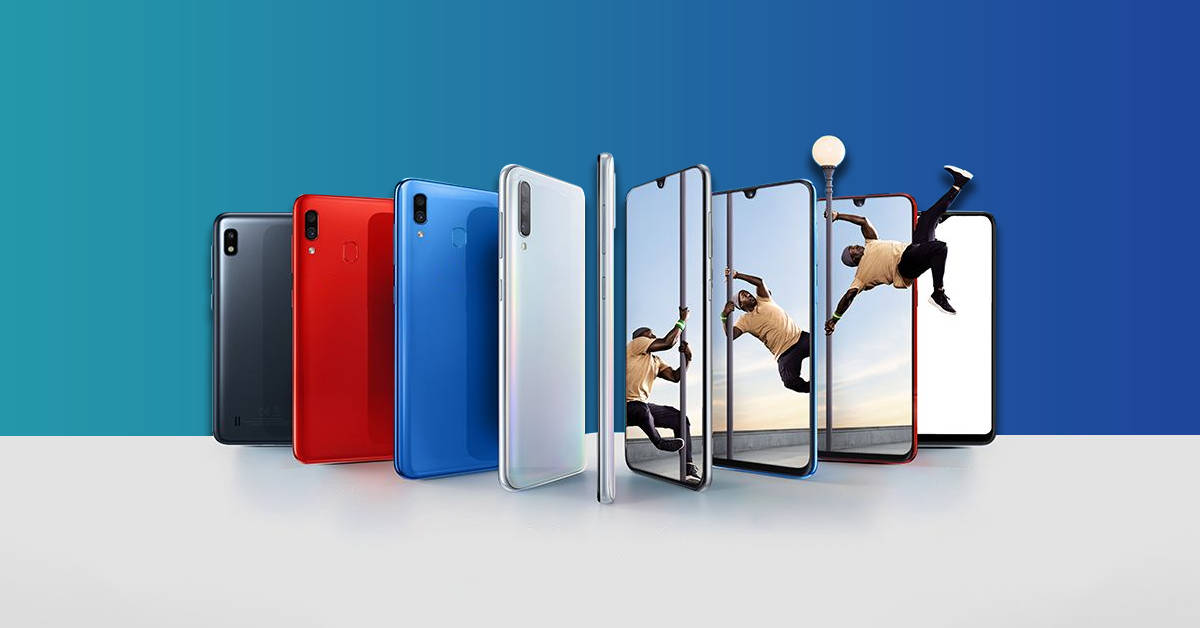 Smartphones are one of the most commonly used devices in today's world. You can choose from a wide range of products including entry-level, mid-range, and flagship smartphones. There are a lot of specifications that must be considered before buying a smartphone including RAM, processor, camera, etc. As of now, there are more than 5 billion people all over the world and this number is only going to increase in the coming years. All the companies have boosted up their smartphone producing game. 5G is still a long way in India, but you'll find more than 100 smartphones that support 5G. In case you are confused because of a lot of options, you can rely on our smartphone buying guide. This guide will help you in figuring out the major features you need in a smartphone based on your requirements.
ALSO READ: PriceDekho's Laptop Buying Guide, Know What Features To Consider Before Finalizing Your Laptop
Why Do You Want A Smartphone?
This should be the first question before going to buy a smartphone. The answer to this one will surely solve a lot of queries. For example, if you are looking for a smartphone for only performing day to day tasks and moderate use then you can go for entry level smartphone. This smartphone buying guide will surely help you in finalizing the best smartphone for you. In case you are into smartphone gaming and multitasking then you can go for the mid ranged smartphones. However, if you have a hefty budget and want a top notch smartphone with all the high end features then you can go for the flagship smartphones.
PriceDekho Smartphone Buying Guide
Features To Consider While Buying A Smartphone
Operating System
There are two main operating systems used in smartphones that are ruling the market, iOS, and Android. You can see the Android operating system in a dozen brands but iOS is only limited to iPhones. Moreover, they both have a very different way of working. Android 10 is the latest operating system being used in most of the phones. However, you can also see some newly launched smartphones with Android 11 out of the box. In Apple iPhones, you will get the latest iOS 14.4. Both the operating systems have their own pros and cons. For example, you cannot download any external app from the web in iOS. On the other hand, the interface of Android is not as smooth as iOS.
Pillars Of Performance: RAM and Processor
It is no doubt that both RAM and processor are the pillars of performance in a smartphone. These components play a major role in providing speed and efficiency to smartphones. On the processor front, you will get options like Qualcomm Snapdragon 460 SoC or MediaTek Helio P22 in entry level smartphones. Mid ranged smartphones offer Snapdragon 662 or MediaTek Helio G85 processor. When it comes to flagship smartphones you can witness Snapdragon 888 SoC and the MediaTek Dimensity 1000 chipset. In Apple iPhones, you will see the A Bionic chipsets that are not available in any other smartphone. In the same way. you will also encounter a few Samsung smartphones using Exynos chipset. Now talking about RAM, it is used to handle the applications opened on the smartphone. If you don't use your smartphone for social media or open multiple apps at a time then you can go for 2GB or 3GB RAM smartphones. In case you are into gaming and multitasking then there are options like 4GB, 6GB, and 8GB RAM. In case you extensively into multitasking and gaming then you can go for flagship variants that offer 12GB and even 16GB RAM like the Asus ROG Phone 5.
Display
The display cannot be ignored while buying smartphones as it plays a major role in video streaming and image viewing. There are different display sizes available in the market including compact displays like 5.8 inch and huge displays like 6.8 inch. On the basis of resolution, you will see HD display in entry level smartphones, Full HD+ display in mid ranged smartphones. In flagship smartphones, you will get AMOLED, Super AMOLED, OLED, Infinity V, and Infinity U display. The Super AMOLED displays have the proper black-colored display when the user activates a dark theme. Apart from the display, the refresh rate of the smartphone also matters a lot. Forget about refresh rate in budget smartphones, you can get 60Hz and 90Hz refresh rate in mid-range smartphones. Some flagship variants like Mi 10T Pro and Realme Narzo 30 Pro offer a refresh rate around 144Hz and 120Hz which provides an ultra-smooth experience.
Camera
In today's time, you can get a multi rear camera set up in entry-level smartphones too. This shows the importance of cameras for the users. However, it can be said that the camera offered in entry-level smartphones is not that powerful. You can go for a mid-range smartphone to get a powerful multi rear camera set up including 48MP or 64MP primary camera. In terms of camera, continuous developments are going on and the new one is the 108MP primary sensor in a quad rear camera set up.
Storage
The internal storage and the expandable storage of a smartphone clearly shows you how much data it can hold. In terms of internal storage, you will get options like 16GB, 32GB in entry level smartphones. In mid range smartphones, there are internal storage options like 32GB, 64GB, and 128GB. When heading for flagship variants you can get internal storage options like 64GB, 128GB, and 256GB. Expandable storage is a component that is mostly spotted in mid-range smartphones and entry-level smartphones. You will rarely spot this feature in flagship smartphones. You will get around 128GB to 256GB expandable storage in entry-level smartphones and 256GB to 1TB expandable storage in mid-range smartphones.
Battery Life
Battery can be considered as one of the most important aspects of a smartphone. As of now, there are a lot of entry-level smartphones that offer a massive 5000 mAh battery. However, the battery optimization in these smartphones is not as effective as mid-rangers and flagship smartphones. Some of the mid-range smartphones offer monstrous batteries ranging from 5000 mAh to 7000 mAh. In the case of flagship variants, you will not see a battery heavier than 5000 mAh but the optimization is top-notch that means the smartphone will go on for a long time. In addition to that, you will also get super-fast charging support in flagships that can fully fuel up the smartphone in less than an hour.
Conclusion
After going through our smartphone buying guide, you will be able to come to a conclusion. The most important features to look out for have been mentioned and explained here. You can go for flagship variants to get high-end features like heavy RAM, flagship processor, and a brilliant user interface. In case you are bored with Android OS and your budget allows a decent switch, then iPhones are not a bad option.