PriceDekho Washing Machine Buying Guide: Types, Capacity And, More
Published On Mar 04, 2021By Nishit Raghuwanshi Rudra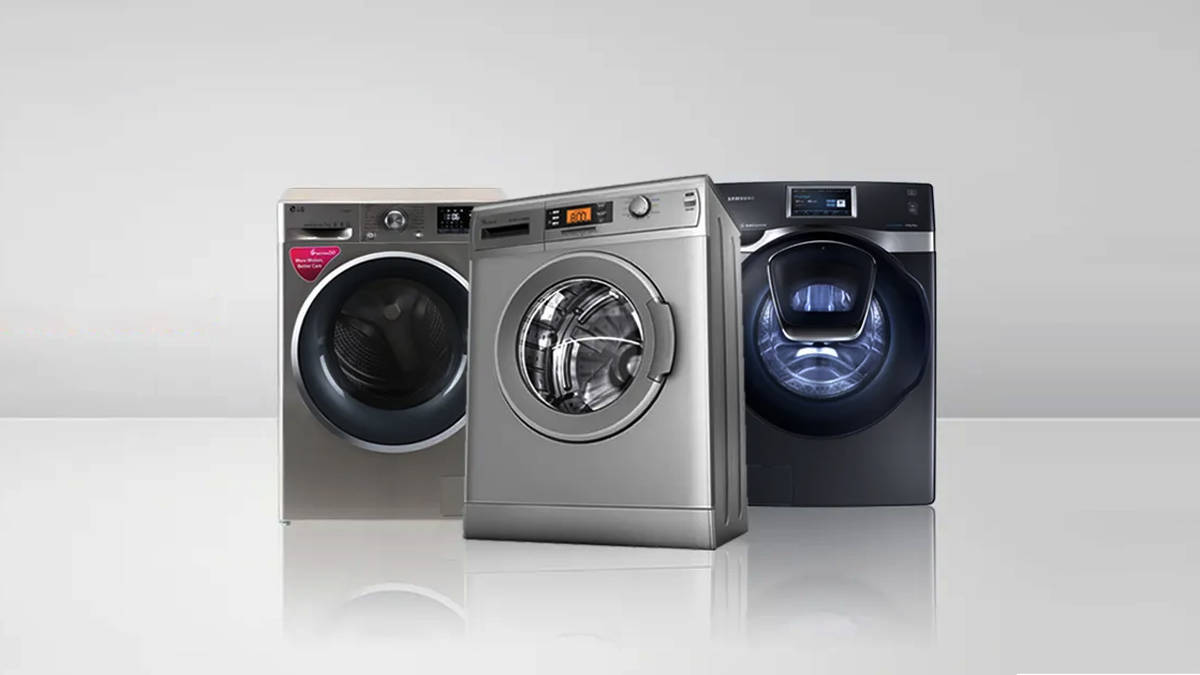 Washing clothes is a major task when the quantity is high and you have to do it without a washing machine. On an honest note, life without washing machines is no less than a nightmare. There are a lot of options worth considering in the market. From semi-automatic to fully automatic washing machines, you will get different varieties. However, selecting a particular one out of so many options is a complicated task. To make it easy for you, here we have created a washing machine buying guide that will help you in deciding the features you will need in a washing machine according to your requirement and budget. It should be cleared out before starting the guide that more features in a machine will result in a price hike.
ALSO READ: PriceDekho Refrigerator Buying Guide, See Important Features And Points
PriceDekho Washing Machine Buying Guide
Why Do You Want A Washing Machine?
The answer is very obvious, for washing clothes no doubt. But, here it is about the number of clothes. That will help you in deciding that whether you need a high-capacity washing machine or one with basic capacity. Moreover, if you are looking for complete comfort then you can go for the fully automatic washing machines instead of the semi-automatic ones.
Feature To Consider Before Buying A Washing Machine
Type
No doubt it is the first thing to look out for in a washing machine. There are two types of washing machines including semi-automatic washing machines, fully automatic washing machines. Semi-automatic washing machines can be said to be the most cost-efficient machines. they are available at cheaper prices because most of the tasks are supposed to be done manually. In fully automatic washing machines, you are supposed to do minimal tasks which is why they are a bit expensive. As of now, there are two types of fully automatic washing machines including top load and front load washing machines. In addition to that, you have to keep it in mind that these washing machines are heavy and expensive as compared to semi-automatic ones.
Capacity
Next comes the capacity, it completely depends on the number of people in a single family. For example, if you are a bachelor or have a nuclear family then a 5Kg capacity washing machine is going to fulfill all your requirements. However, if you have a joint family or are living with more than 2 to 3 people, then you should go for a machine that offers a 7Kg to 10Kg capacity. As soon as the capacity of a washing machine increases, factors like power consumption, weight, and water consumption will also go up the graph.
Star Rating And Wash Programs
The star rating of a device basically defines energy efficiency. For example, if you will buy a washing machine with a 2-star rating then it will consume a lot of electricity as compared to a washing machine with a 3 star or 4-star rating. Washing machines with higher star ratings are available at slightly higher prices. However, the higher prices will not bother you as they will consume a lot less power than other washing machines. You already know that all the clothes cannot be washed in the same way. Some need a gentle wash and some need a rough one. Here is where wash settings come into the game. You will get limited wash settings in semi-automatic washing machines. In fully automatic washing machines, you will get a lot of wash settings including quick wash, delicate wash, synthetics, etc. Other wash settings like temperature control, LED display, RPM choice, can also be considered. Temperature control allows you to adjust the temperature while washing clothes. RPM (revolutions per minute) Choice allows you to use different speeds for different types of clothes.
Conclusion
Factors described in our washing machine buying guide play a major role when it comes to its performance and pricing. Depending on your budget, you can go for a fully automatic washing machine as per your requirement. However, if you have a nuclear family then a semi-automatic one will also get your washing done. The most important part is to figure out the basic specifications you want in your washing machine with the help of our washing machine buying guide. Then, you will only be supposed to find the appropriate one for you in the finalized budget.