PUBG on a Gaming Laptop! Something That You Can Never Get on a 6-inch Screen
Published On Aug 25, 2020By admin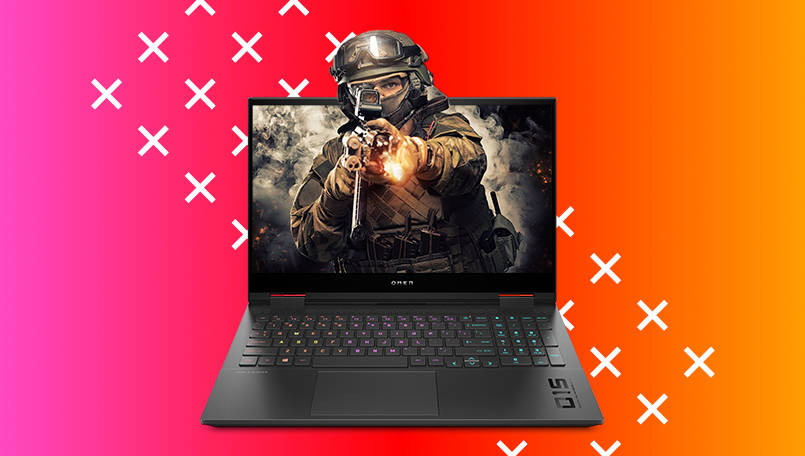 PlayerUnknown's Battlegrounds, popularly known as PUBG, took the mobile gaming world by storm when it was launched in 2018 by PUBG Corp and Tencent Games. With more than a billion downloads as of June 2020, PUBG has turned into a global phenomenon. But the majority of the mobile gaming enthusiasts are probably unaware that this massively popular multiplayer battle royale game was first launched for Windows PC in 2017. While the game is now more popular on mobile, a lot of PUBG fanatics still prefer playing it on the
latest gaming laptops
with the help of 3
rd
 party Android PC emulators like Nox Player and Bluestack. Owing to the increasing popularity of PUBG on desktop PCs and gaming laptops, Tencent has recently launched its own PC emulator, the Tencent Gaming Buddy. It uses the AOW engine along with the resources of your computer to provide a lag-free and smooth gaming experience. Gaming laptops, like the recently launched
HP Omen 15
and
Pavilion Gaming 16
with up to NVIDIA GeForce RTX 2070 with Max-Q Design GPU and with up to intel 10
th
 gen i7 processor, only enhance your PUBG experience further.
Why Play PUBG on a Gaming Laptop?
If you've been playing PUBG for some time now, then you'll know how challenging it can be to look around and find your enemies on a small 5 to 6-inch mobile screen. With a Windows 10 gaming laptop, like the
HP Pavilion Gaming 16
, powered by 10th Gen Intel® Core™ i7 processor, you get a 16-inch display that offers a significantly wider FOV (Field of Vision). Even during gunfights, the recoil can be better controlled with the help of a touchpad as compared to the on-screen controls. In close combats, players are often required to multitask as they have to shoot the opponents while also running and finding cover. The combination of the keyboard and touchpad in a laptop makes multitasking easier while you enjoy your favorite battle royale game. Last but not the least, gaming is all about the experience. Every time you play PUBG, you want to enjoy a rewarding gaming experience. Be it the audio, graphics, or the controls; the best gaming computers are equipped to deliver an immersive gaming experience that cannot be matched even by high-end mobile phones.
Enjoy PUBG Like Never Before on HP OMEN 15 and Pavilion Gaming 16
With models equipped with industry-first features and technologies, HP is making its presence felt in the gaming laptop category. The recently launched
HP OMEN 15
and
Pavilion Gaming 16
with their highly attractive price tags are a testament to the brand's focus on affordability and innovation.
HP OMEN 15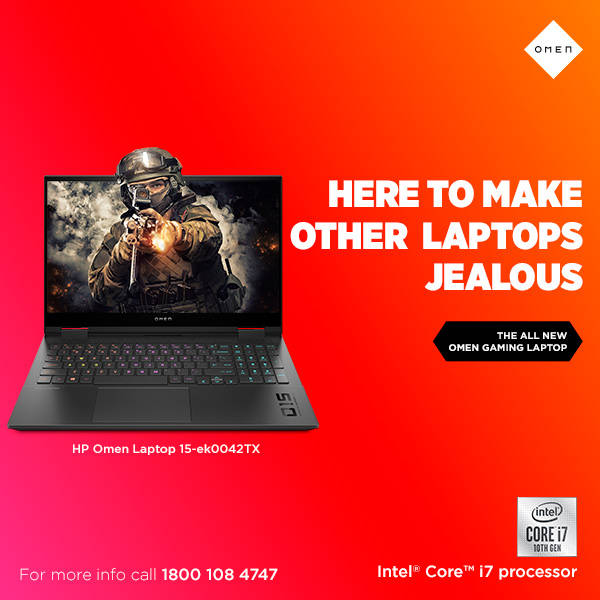 HP OMEN 15
comes with up to 10
th
 Gen Intel Core i7 processor CPU with up to NVIDIA GeForce RTX 2070 Super with Max-Q Design GPU and up to 32GB of DDR4 RAM. This Windows 10 gaming laptop powered by 10th Gen Intel® Core™ i7 processor, comes with a 15.6-inch display and option to choose between Full-HD display or 4K UHD AMOLED display with upto a lightning-fast 300Hz refresh rate for improved gaming. The OMEN 15 laptop also features HP's new OMEN Tempest Cooling Technology to ensure that the components remain cool at all times. With audio by Bang & Olufsen and up to 12.5 hours of battery life, OMEN 15 is sure to deliver long hours of immersive PUBG playing experience.
Pavilion Gaming 16
Pavilion Gaming 16, on the other hand, features a 16-inch display with a chassis that only measures 15-inches. This makes Pavilion 16 one of the most compact 16-inch gaming laptops. It is powered by up to 10
th
 Gen Intel Core i7 CPU and up to NVIDIA GeForce GTX 1660Ti GPU, making it a powerful overall performer no matter if you want to enjoy PUBG or other popular AAA titles, work, or study. It comes with a Full-HD IPS display and support for the latest Wi-Fi 6 technology so that you can enjoy a stable network connection while playing your favorite games. If you are looking for the
best gaming laptop under 1 lakh
, HP Pavilion Gaming 16 is definitely a top contender.
Dominate the PUBG Battlegrounds with the Latest Gaming Laptops
If you've never played PUBG on a gaming laptop, you are missing out on a lot of fun. While smartphones have improved by leaps and bounds over the years, they cannot compete with the best gaming computers, like
HP OMEN 15
or
Pavilion Gaming 16
, that have dedicated hardware and software to make gaming more fun and immersive. Consider these latest models if you are looking for a high-end gaming laptop that is both reasonably priced and loaded with the best-in-class features. See you at the battleground!