Reliance 43rd AGM: Key Highlights from the flagship tech event of 2020
Published On Jul 16, 2020By Vartika Manchanda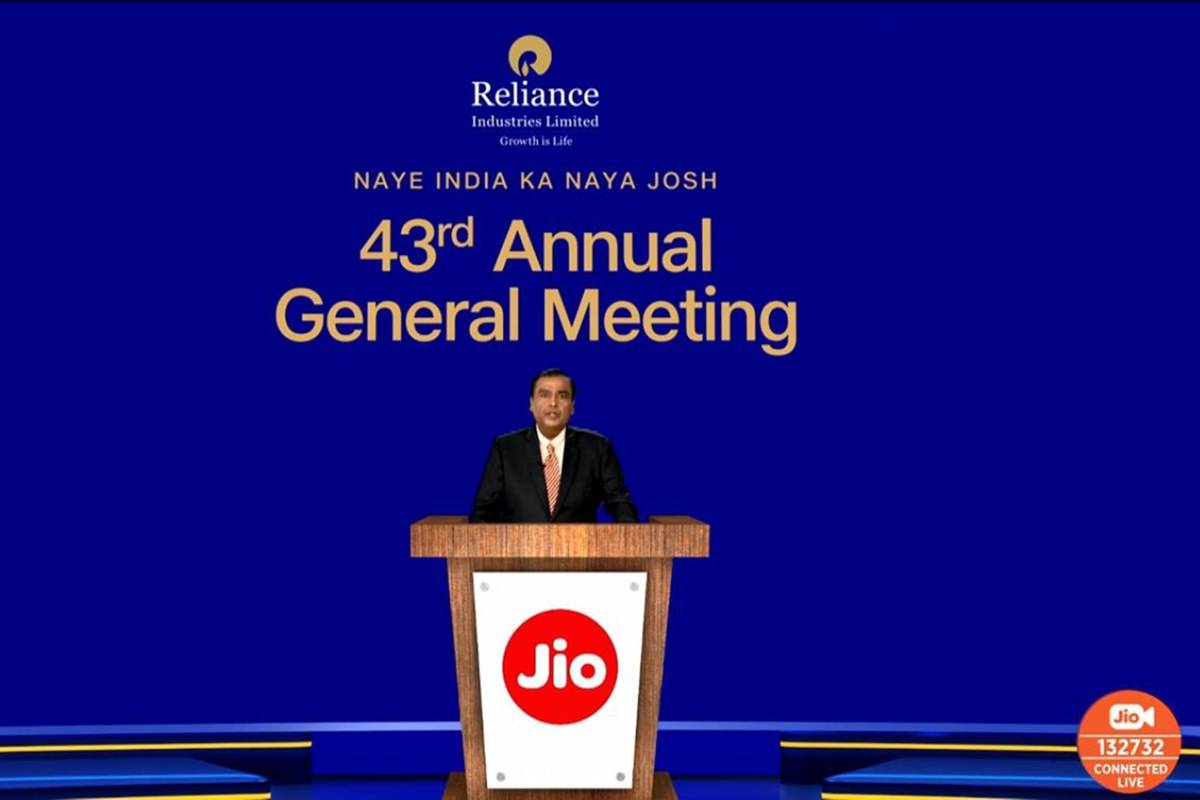 After a series of investments from major tech players like Facebook, Intel & Qualcomm, all within the past few weeks, everyone had eyes on the revelations to be made during Reliance's 43rd AGM. Reliance being a key player in the tech & telecom industry, it generally has a vital role in shaping the future of several sectors in India. The 43rd Reliance AGM was no different. The announcements made during the event will have a great impact on the Indian tech and telecommunication ecosystem. 
Here are the key takeaways from the event:
Google X Jio Partnership: A shared vision
Google is the newest player to enter the bandwagon of investors backing the Jio vision. A strategic partnership with Google was announced, with Google investing a massive INR 33,737 Cr against a 7.1% stake in the Jio Platforms. This collaboration will include the two giants coming together to create an entry-level, affordable 5G smartphone. Google's vision to provide affordable access to the internet for all, falls in alignment with Jio's low-cost data offerings which led to it becoming the largest telecom service provider in India.
2. Jio Glass: A Peek into the future
Eyeing the future, Jio announced a pair of Mixed Reality glasses that can be paired with your smartphone. The idea is to provide an immersive experience in education and video conferencing. The glass will support holographic views & can support about 25 applications. Commercial availability & pricing haven't been disclosed yet.  
3. Jio 5G Network: Ready, set & homegrown
One of the biggest announcements made was the roll-out of 5G services in India. Jio claimed to have developed a complete 5G solution from scratch using 100% indigenous technologies. "
The network will be ready for trials as soon as 5G spectrum is made available and will be ready for field deployment next year."
The "Made in India" aspect was especially stressed upon owing to the anti-China sentiment spread throughout the country.
4. Jio TV+: Curated entertainment
The company announced the launch of Jio TV+ at the AGM. Jio TV+ will curate content from over 12 OTT platforms such as Netflix, Amazon Prime, Disney+ Hotstar, Voot, SonyLiv, Zee5, YouTube, etc., all into one app. Jio TV+ will be voice-searched enabled. The highlight of this service is the "single sign-in" feature which will enable you to access all apps on the platform.
5. Jio Mart: E-comm at play
It's been a while since Jio Mart was launched as a two-way solution for both Kiranas & consumers. This AGM saw the launch of a few new features to Jio Mart. It will now support voice commands in multiple regional vernaculars. A multifunctional POS will also be set up for a seamless transactional experience.