Spotify Greenroom Now Available For Android And iOS; To Take On Clubhouse App
Published On Jun 17, 2021By Nishit Raghuwanshi Rudra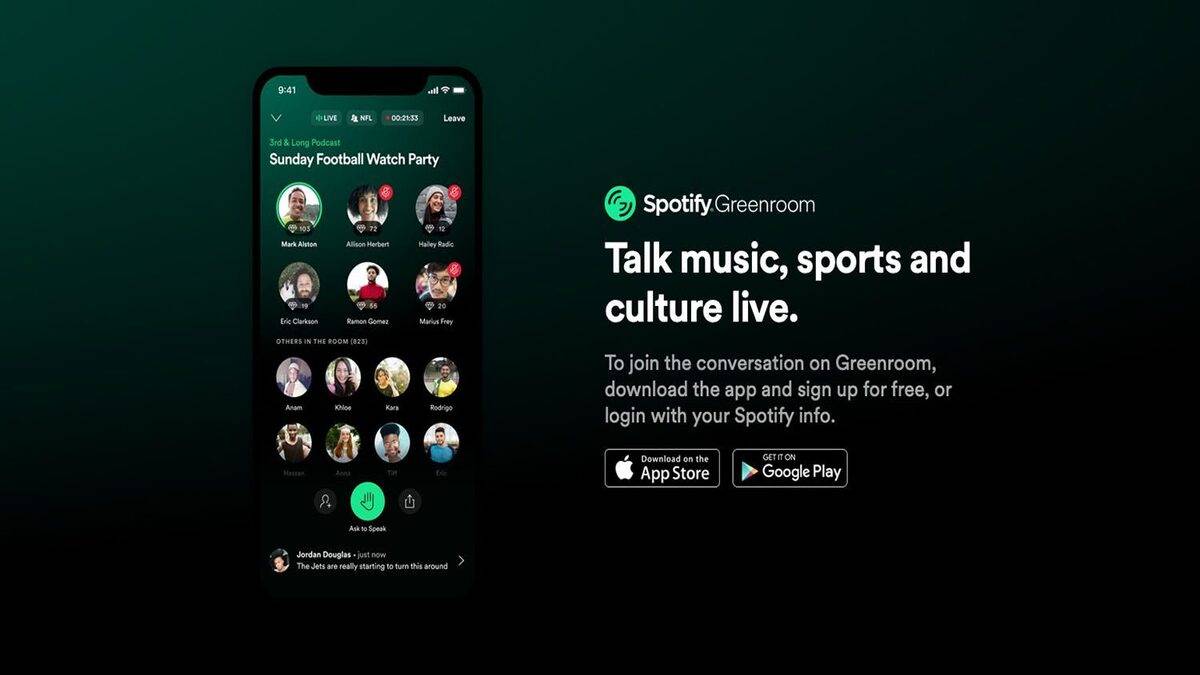 Clubhouse, an invitation-only social media app, has gained a lot of popularity all over the globe. The app has one of a kind interface that allows people to create groups and talk about things they are concerned about. The topic can be anything like entertainment, politics, and other things. The latest update regarding the same is that the app has got some serious competition from Spotify. Yes, you read it right, Spotify has introduced a new live audio app named Spotify Greenroom. The app has a similar interface as Clubhouse and works on the same principles. The app is already available for both Android and iOS devices. It is the rebranded version of the Locker app that was created by Betty Labs. Spotify acquired Betty Labs in March 2021.
ALSO READ: Indian Government Is Not Going To Ban Battlegrounds Mobile India; Not Right Now
Spotify Greenroom
In simple terms, Spotify Greenroom allows the users to create live audio rooms and where people from similar genres can connect and share their thoughts. Spotify has just rebranded the Locker app with a few tweaks that made it unique. The brand has changed the theme of the app from white and reddish-orange to the signature theme of Spotify, green. Considering the functionality of the app, it will permit Spotify users from all over the world to join or host live audio rooms. People will also get the ability to turn those interactions into podcasts and record live conversations. Finding audio programs in the app is based on the user's choice of groups he/she joins. There are already available groups that host discussions regarding comedy, NBA, etc. Brand new programs on entertainment, music, and other genres will be soon introduced in the game too. Spotify officials have also said that in the upcoming days, users will see some amazing updates in the app that will enhance their experience. In addition to that, Spotify has also announced a creators fund that will help in skyrocketing the live audio app with more content in the near future.