TCL range of smart TVs launched in India, goes live on Amazon tomorrow
Published On Jun 22, 2020By Vartika Manchanda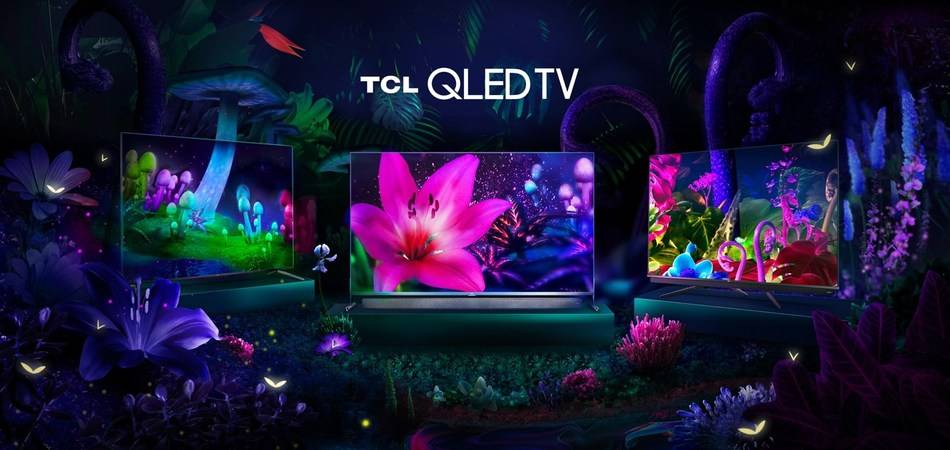 One of the leading players in the global TV industry, TCL Electronics, has introduced its 8K QLEDTV and 4K QLED TV in India. The launch event was held and streamed live on TCL's social media channels on 18
th
June'20. This new range of TVs are priced at a whopping 45,990 (onwards). But are they worth your money? Find out from the features below.
8K QLED Android TV
First, the most talked about is the X915 8KQLED TV with Hands-Free voice control and IMAX enhanced. Claiming to be the first of its kind in India, this 75 inch Android TV comes packed with Dolby Vision® ultra-vivid imaging and Dolby Atmos® immersive audio, for a premium viewing experience. Other than this, the 8K is equipped with a pop-up camera to support TV-based calling. The 8K is priced at INR 2, 99, 990.
4K QLED TVs
Talking about the 4K QLED TVs – come in two variants – C815 & C 715. Readied with Quantum Dot Display technology and hands-free voice control, the C815 & C715 give you the opportunity to enjoy spectacular home entertainment. Let us explain this Quantum Dots technology. Quantum Dots emit RMB colors when struck by light. This helps the TV display billions of colors and maintain a longer lifespan of the display. It also comes completed with an AI 8K processor which upscale non-8K content to 8K. Similar to the 8K QLED, THE 4K QLEDs comes with a separate Onkyo soundbar with IMAX Enhanced, DTS and Dolby Atmos®immersive audio for premium audio output. The C815 is available in 3 variants: 55-inch, 65-inch & 75-inch, ranging from INR 69,990 to 1,49,990. Similarly the C715 comes in 3 variants as well: 50-inch, 55-inch and 65-inch, ranging from INR 45,990 to 79,990. TCL has recently setup its manufacturing facility in India as a part of the 'Make in India' initiative.