Top 10 Set Top Boxes Available In India For All Your Streaming Needs
Published On Nov 04, 2020By admin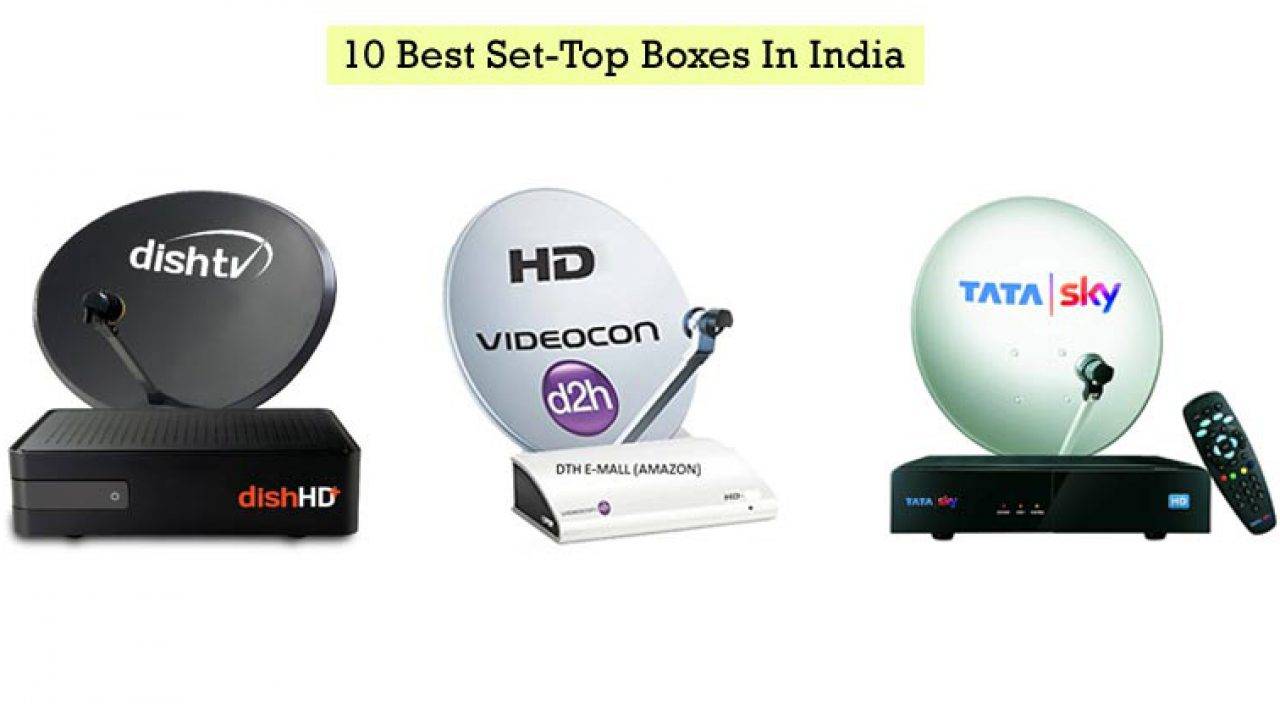 Gone are the days of cable TV networks and as of now, most of the Indian population relies on set top boxes to watch their favorite shows and movies on TV. Along with the old players in the set top box market, telecom giants like Airtel and Jio are also trying their hands on providing their set top boxes with the best available services including data packs and WiFi setups. Due to a large number of contenders, it may become difficult for you to get the best set top box available in the market as per your requirement. To simplify it for you, here we have shortlisted the top 10 set top boxes available in India that can offer the best plans and services.
Top 10 Set Top Boxes In India
Airtel Xstream 4K TV Box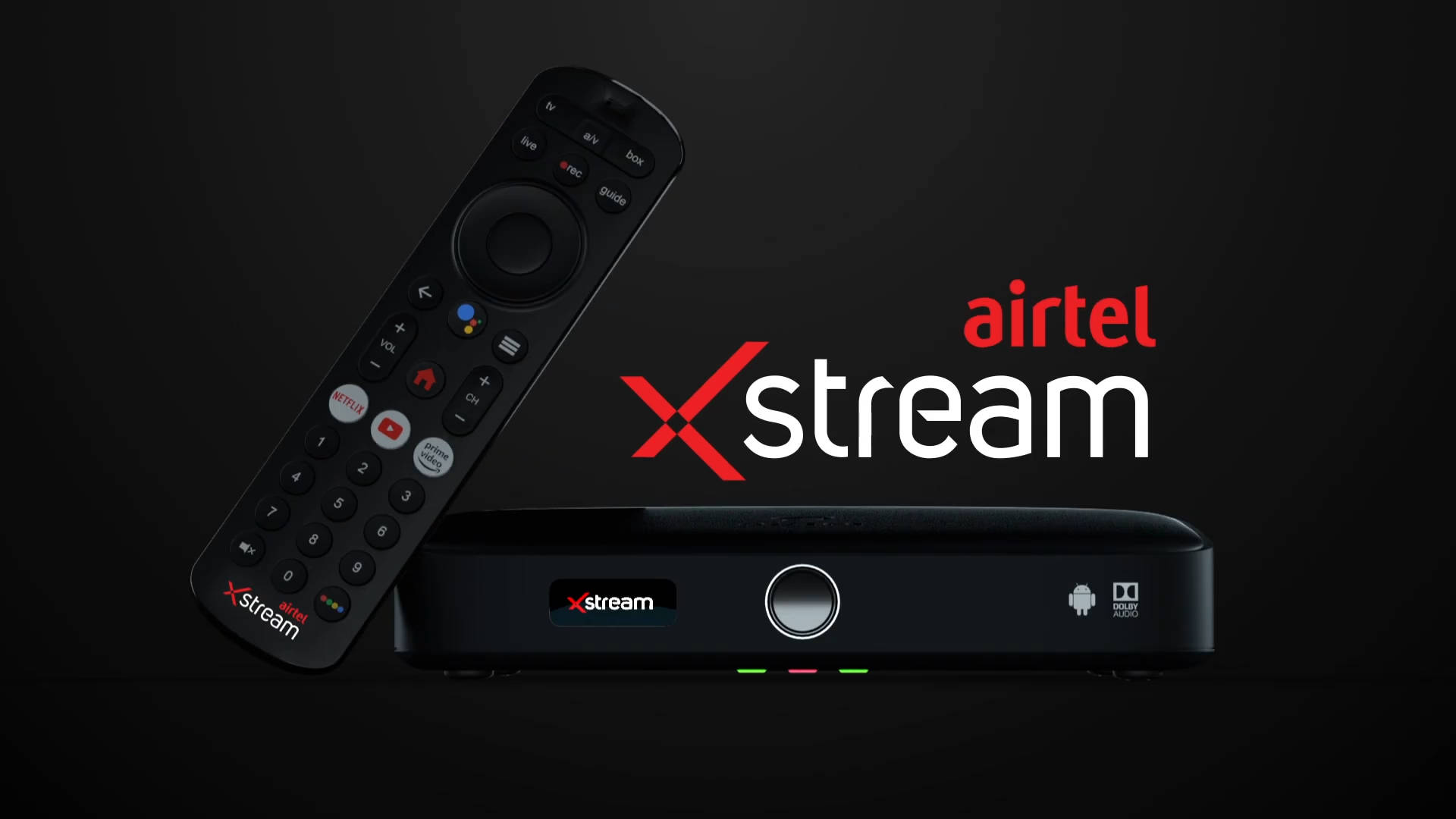 Airtel launched this flagship set top box in September 2020 and it has a lot to offer to its customers. The set top box offers live TV access to all your favorite channels and is based on Android 9 that converts your regular old school TV into a smart TV. The most amazing part about the Airtel Xstream 4K TV box is that it supports Google Assistant voice search and even allows you to get all the apps from Google Play Store and go for online gaming as per your preference. Along with that, you also get access to various OTT apps like Amazon Prime, Disney+ Hotstar, and ZEE5 too. The price of the Airtel Xstream box is Rs 4,898 that includes all the charges like delivery, installation, and setup. As per the monthly plans are considered, the basic plan is available at a price of Rs 499 that provides a 40 Mbps speed, Rs 799 per month for 100 Mbps speed. Both the mentioned plans offer unlimited calling, data and you also get the Airtel Xstream OTT app subscription. Apart from that, Airtel offers 200 Mbps speed at Rs 999 a month, 300 Mbps speed at Rs 1,499 a month along with unlimited data, calling, and access to OTT apps like Amazon Prime Video, ZEE5, and Disney+ Hotstar. The most expensive plan proffered by Airtel is the Rs 3,999 plan that offers a speed of 1 Gbps along with unlimited data and calling.
Jio 4K Set Top Box
Jio, after ruling the telecom industry, took its first step in making set top boxes with its brand new 4K set top box that offers various services like live channels, unlimited data, and a lot more. Jio 4K set top box offers you a subscription to 12 OTT apps for free along with the monthly plans. The company is also offering a 30 day free trial period in which you need to pay a minimal amount of Rs 1500 to get your Jio 4K set top box and enjoy live TV along with your access to your favorite OTT apps. Talking of the monthly plans, Jio offers a Rs 399 per month basic plan that provides 30 Mbps speed and Rs 699 plan with 100 Mbps speed. The catch is that both the plans will not offer any subscription to the OTT apps. So in case you need a subscription for the OTT apps, then you are supposed to loosen up your pocket. Apart from that, Jio gives a Rs 999 plan that offers speed up to 150 Mbps, unlimited data, and voice calling along with a subscription for 11 OTT apps including Disney+ Hotstar, JioCinema, Voot, Sony Liv, Shemaroo, Alt Balaji, Hoichoi, ZEE5 and a few more. The Rs 1,499 monthly plan of Jio offers a speed up to 300 Mbps along with unlimited voice and data services. This plan offers a subscription to 12 OTT apps out of which 11 are the same as the previous plan and the only addition is Netflix.
Tata Sky HD Set Top Box
Tata Sky can be said to be one of the oldest players in the set top box market and a lot of people prefer this brand over any other existing brand. This set top box by Tata Sky offers HD quality streaming of all the live channels included in the pack you purchase. The best part about Tata Sky is that it offers customizable and affordable packages so that you only need to pay for the services you need. It can be said to be one of the most affordable set top boxes available in India. Apart from TV channels, Tata Sky offers English lessons, Vedic maths, cartoon games, and a lot more sources for entertainment. The basic price at which you can avail the Tata Sky services is Rs 1747. As per the plans are considered, the personnel who will come to install and set up the set top box will customize plans according to your preferences that can be changed in the future.
Dish TV NXT HD Set Top Box
We can't miss mentioning Dish TV when it is something about the best set top boxes available in India. The Dish TV NXT set top box offers you around 50 HD channels along with access to 500 SD channels that are more than enough for regular binging. Dish TV offers the best customer care services that's why it has easily secured its place on the list. Another thing about the Dish TV set top box that makes it different from the crowd is that the set up and monthly pack offered by the company are customer-centric and pocket friendly. The Dish NXT HD set top box is available in the market at a price of Rs 1590 along with a Super Family HD pack for a month and you will get a 3 months Swagat HD pack if you go for the Rs 1,949 pack. The products delivered by Dish TV are under a lifetime warranty that means you no longer have to worry about anything related to your set top box. In the super family HD plan offered by Dish TV, you get around 297 channels along with 7 HD channels and 2 regional packs. In the Swagat HD pack that is available for Rs 355, you get 197 channels along with 7 HD channels.
Airtel TV HD Set Top Box
This HD set top box by Airtel is for the people who have a limited budget and want the best services out there. The set top box offers access to more than 400 HD channels and consists of a single universal remote that can easily control both the set top box and the TV. The best part about the Airtel TV HD set top box is that you can record live matches and shows on it and watch them according to your preference whenever you want. The complete installation of set top box will cost you around Rs 1,399 and the company offers you 24x7 customer support in case of any emergency. The plan prices for Airtel TV start at Rs 250 and if you go for regional packs then you can avail them at a minimal price of Rs 211.
Videocon D2H HD Digital Set Top Box
From active games to HD TV channels, Videocon D2H tries to offer you all of that with free installation services. The set top box offered by videocon provides the best viewing experience and comes equipped with one of a kind mosaic features and a multilingual guide. Videocon D2H also offers you the feature to pause live TV and pre-schedule the recording of shows by just entering the name of the show and their timing. Videocon offers the basic Super Gold plan that is available at a price of Rs 300 and the most expensive Platinum HD plan is available at a price of Rs 725. You can get access to regional channels packs at prices as low as Rs 110.35 that includes 38 SD channels.
SUN Direct
This popular DTH service has created a large user base in India and offers affordable monthly plans with various channels. With HD quality streaming and crystal clear audio, SUN Direct tries to provide the best viewing experience to its users. The regional plans for SUN Direct including Tamil, Marathi, and Kannada packs are available between the price range of Rs 200 to Rs 220. Apart from that, you can also opt for the 3 months, half-yearly and annual packs offered by SUN Direct.
DEN TV
DEN TV can be said to be one of the largest cable TV networks available in India as of now. The set top box introduced by DEN TV can be seen in most of the middle-class families in India. This set top box offers both HD and SD channels and you can choose affordable plans according to your requirement and budget. DEN is famous for its uninterrupted service offered in typical weather conditions. The DEN TV Set top box also allows you to record and watch your favorite shows along with pausing live TV. The best plans offered by DEN start at Rs 149 and you can customize the plan and add and remove channels from it according to your preference.
DD Direct Plus
Doordarshan that is a national broadcaster also offers a DTH set top box named DD Direct Plus. The most considerable point about it is that the set top box comes for free that means you are not supposed to spend a penny. The DD Direct Plus set top box offers free-to-air channels that means you will not be able to get your favorite channels if you go for DD Direct Plus which is a big turn off for a lot of customers.
Zing Digital
Zing Digital, a subsidiary of Dish TV has also created its own large market in India. People love the Zing Digital set top box because of the 'pick by' channel service offered by the company. However, you have to keep in mind that a channel once selected in the 'pick by' channel plan cannot be removed before a time period of 90 days or you can say three months. Considering the above point, you need to choose the channels carefully. As per the price of channel packs offered by Zing Digital, you need to spend a minimum of Rs 150 to avail a channel pack and you need to pay the taxes in addition to the basic cost.
Verdict
Above mentioned set top boxes are the best ones that you can go for. From OTT app subscriptions to live video recording, all the mentioned set top boxes have various features to offer. As per the services offered by the above mentioned set top boxes, Airtel Xstream set top box can be said to be the best alternative that not only offers you your favorite TV channels, but also offers you unlimited calling, data services, and subscriptions to various OTT apps at unbelievable prices that will definitely blow your mind.