Top 10 Upcoming Smartphones In India
Published On Aug 11, 2020By admin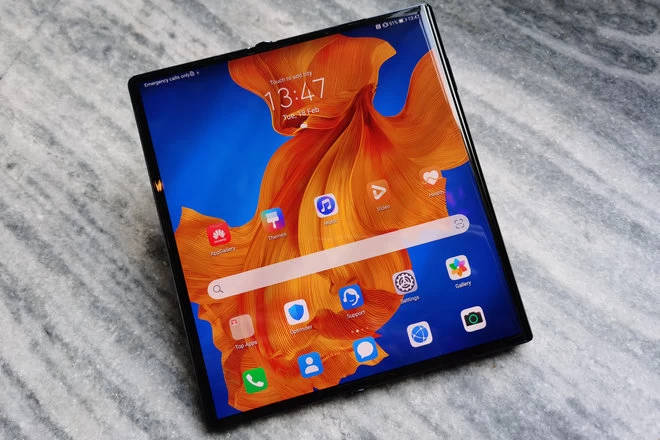 As the pace of smartphone development progresses so rapidly, there is always something waiting on the wings. Once you've spied on the latest phone, there's an eye for the next big thing. Here we take a look at those phones that have not yet been launched, the phones coming for 2020. We will update this list on a regular basis, with the rumors about devices that we think are reliable and exciting. For phones that have already been launched, we've rounded up the best smartphones of 2020 elsewhere - the ones we consider to be the best across all platforms. If your budget is a little smaller, there are also smartphones with a budget of under Rs. 15000 - and there's a mid-range news report going up to Rs. 30000 too.
The upcoming generation of phones
Before we dive into the detail, here are some of the anticipated handsets for 2020 and 2021:
Microsoft Surface Duo
Samsung Galaxy S20 Fan Edition
Nokia 7.3 5G
Nokia 9.3 PureView
Samsung Galaxy Z Fold 2
Apple iPhone 12 5G
Huawei Mate 40 and Mate 40 Pro
Huawei Mate X2
Pixel 5
Pixel 4a 5G
Microsoft Surface Duo
Although the Surface Duo - which many have called the Surface Phone - made its debut in October 2019, we're still waiting for its launch. Recently, there has been an increase in references to the device by Microsoft, which indicates that we may see its launch soon. The date of August 24 is moving, but there is no official confirmation.
Samsung Galaxy S20 Fan Edition
Rumors have swirled about the Fan Edition of the S20, indicating that Samsung will introduce a more affordable version of the Galaxy S20. It is said to be powered by Qualcomm Snapdragon 865 and has a 120Hz display - but at a much more affordable price.
Nokia 7.3 5G
Nokia is looking to add another affordable 5G phone to its selection, and it is rumored that this phone will be used with the new Qualcomm Snapdragon 690 5G or MediaTek Dimensity devices. Nokia has confirmed that it is working on a more affordable 5G device and that there will be devices on this new Qualcomm device in the future. We expect Nokia updates in September 2020.
Nokia 9.3 PureView
The common word on the street is that Nokia wants to update the Nokia 9, but to get it on the Snapdragon 865, it's delayed until later in 2020 - most likely in September. This may be due to the work required to operate the camera system on new hardware. Where were Nokia 9.1 and 9.2? The rumored Snapdragon 855 version has not yet appeared, which could be responsible for skipping the 9.1 figure - and other 2020 models move to x.3, and we suspect the Nokia 9 will be.
Samsung Galaxy Z Fold 2
It was announced on the Galaxy Unpacked on August 5, and we won't know everything about the new Galaxy Z Fold 2 until September 1 when it goes on sale officially. What we do know is that it has an improved design, a 7.6-inch foldable screen topped with an ultra-thin layer of glass, and a larger, 6.2-inch external screen.
Apple iPhone 12
Apple is expected to release a batch of iPhone 12 models in September 2020, including likely two sizes of the iPhone 12 and iPhone 12 Pro models. It is believed that 5G will be included for the first time, along with a 120Hz screen. As always with Apple, there have been few reliable leaks.
Huawei Mate 40 and Mate 40 Pro
Huawei is expected to update its Mate devices in October 2020 with Mate 40 and Mate 40 Pro. We haven't seen a large number of leaks for these phones, but design leaks indicate a large circular camera on the back, as the Mate 40 Pro has a periscope lens above the Mate 40 display. The dual front cameras are housed in a perforated hole in the curved screen.
Huawei Mate X2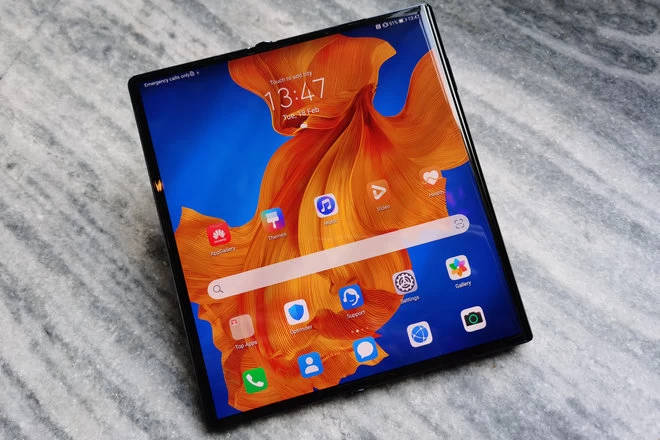 The next-generation Huawei foldable phone is said to be codenamed Teton and will transform from the original Mate X design with screen on the outside to one with the screen inside. Not much has been said about this phone, but we may see it coming in October 2020.
Google Pixel 5
Google has confirmed that it will launch the 5G Pixel 5 later in the year. But outside of that, the next Google phone has already seen some interesting leaks. There is a suggestion that he will use the Snapdragon 765 to make it more affordable and may ditch Soli's radar technology with limited functionality. We don't expect to see them until October 2020.
Google Pixel 4a 5G
Apart from Pixel 5, Google has also confirmed that it will launch Pixel 4a 5G. It is almost certain that this will be on the Qualcomm Snapdragon 765 platform, adding next generation connectivity to an already great phone. It is expected to launch with the Pixel 5 in October 2020.