Top 5 Business Laptops Under Rs 50,000
Published On Sep 16, 2020By Vartika Manchanda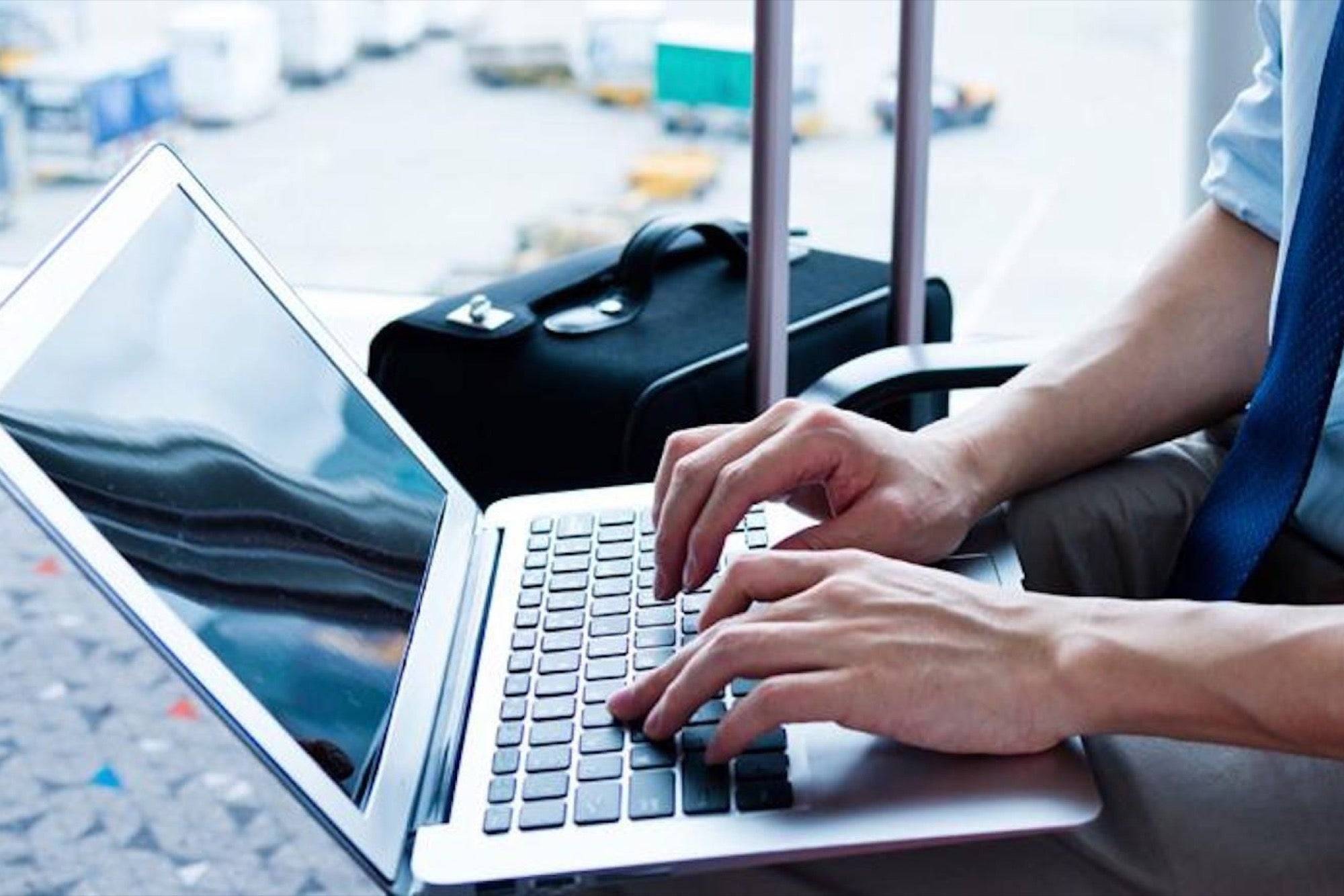 A laptop today is what a ledger was for businesses a few decades ago. Even if your business isn't part of the digital economy, a laptop is indispensable as it makes your work easier and your workforce more productive. However, startups and SMEs often run a tight ship when it comes to expenses and as such, need a laptop that offers the most essential features at the least possible price. Fortunately, these business laptops for less than Rs 50,000 offer not just the most essential features but also many advanced ones. Without further ado, here are five of the best laptops for the business you can buy in India for less than Rs 50,000.
HP 240 G7 Notebook PC
The first laptop in this list comes from HP, one of the world's best-known business laptop brands. The 240 G7 looks the part thanks to a durable chassis that can easily withstand the rough and tumble of workspaces. The durability, however, doesn't come at the cost of portability as the laptop's weight starts at 1.52kg, depending upon the configuration. 
Powering the
HP 240 G7
laptop is an 8th-generation Core i3 processor with two cores to seamlessly handle all your business-related tasks and some more. Although it comes with 4GB DDR4 RAM, you can upgrade it as per your business needs thanks to the additional RAM slot. 
At 1 TB, the HP 240 G7 also offers ample storage for all your business requirements. The same can also be said about the 14" HD display that makes it easier to work long hours with its WLED-backlit technology. HP bundles in a 3-cell, 41 Wh Li-ion battery with this laptop, giving you six hours of on-the-go computing before needing a recharge. 
The HP 240 G7 is ideal for professionals and businesses on a tight budget as it comes with Free DOS, allowing you to choose other low-cost or free OS options. The laptop also comes in a
core i5 8
th
-generation variant
for those who need more processing power for their work. 
ASUS VivoBook 14 X412DA
Next up in our list of the best budget business laptops is the ASUS VivoBook. The variant featured here gets an AMD Ryzen 5 processor with Vega 8 graphics, a combination that is adequate for general tasks and some basic media-processing. 
The laptop gets a 14-inch full-HD LED display with anti-glare coating to make working in brighter environments a hassle-free affair. It features 4GB DDR4 RAM with an additional empty slot, a 1 TB hard drive, and a backlit chiclet keyboard. On the downside, the VivoBook 14 X412DA comes with only a 2-cell, 37Wh battery, resulting in lower battery life compared to the HP 240 G7. ASUS bundles this laptop with Windows 10 Home, which is par for the course at this price point.
HP 245 G7 Notebook PC
If you want the VivoBook's Ryzen processor but with better build quality and battery life, the HP 245 G7 Notebook is perfect. It's powered by an AMD Ryzen 5 APU with inbuilt Radeon Vega graphics that is more than capable of handling basic media processing and even some advanced gaming at lower resolutions to help you relax after some long work hours.
The
HP 245 G7
also comes with 8GB DDR RAM and can be upgraded to 16 GB by installing another 8 GB memory stick in the empty slot. Coupled with the Ryzen processor, this setup can easily take on most of your business and multimedia requirements for a few years at least, making it a sound investment rather than an expense. 
As for the display, the HP 245 G7 sports a 14-inch anti-glare unit that makes it easy to work outdoors. Also helping matters is the laptop's 3-cell, 41 Wh battery that should give you six hours of working on the fly. Closing out the HP 245 G7's impressive list of features are Windows 10 Pro 64-bit operating system, McAfee LiveSafe security suite, and fast-charging that recharges the battery up to 90% in just 90 minutes. 
Dell Inspiron 15 3593
The Dell Inspiron series has been around for a long time and is well-regarded for its style and multiple configuration options. The variant in this list gets a Core i3 10
th
-generation processor that is bundled with 8GB RAM and a 1TB hard drive. It also gets a 15.6-inch display with full HD resolution, which makes it sharper than conventional HD displays. Dell also offers a DVD writer, which can come handy should your business need one. 
These additional features, coupled with the larger display, can take a toll on the Inspiron 15 3593's battery life as it comes with only a 3-cell battery rated for six hours. But in practice, you can expect a battery life of about three to four hours only for general work use. Moreover, the 15.6-inch form factor and 2.2kg weight can make the laptop hard to lug around on work trips. 
HP 340 G7 Notebook PC
Rounding off our list of the best business laptops under Rs 50,000 in India is the HP 340 G7. The company's third-entry in this list is also its best as the laptop offers a stylish form factor with a 79.1 percent screen to body ratio. Furthermore, it's powered by a 10
th
-generation Core i3 processor with integrated Intel UHD graphics and 8GB DDR4 RAM. 
But the
HP 340 G7
's biggest selling point is the 512GB PCIe NVMe SSD storage. SSDs use flash technology instead of the mechanical magnetic setup of hard drives. This makes them considerably lighter and faster, resulting in quicker start up, loading of apps, data transfer, and shutdown. The NVMe SSD in the HP 340 also uses a PCIe interface instead of SATA one, making it lighter than conventional SSDs and more power-efficient as well. 
Speaking of power efficiency, this laptop gets a 3-cell, 41 Wh Li-ion unit rated for six hours of battery life. HP has also included a fingerprint reader to prevent unauthorized access and safeguard your business data. Other highlights of the HP 340 G7 include a backlit keyboard, USB 3.1 Type-C port, and 14-inch display with SVA technology. 
Get the Best Business Laptop for Under Rs 50,000
Each of the laptops featured here proves that the days of breaking the bank to buy a decent business laptop are long gone. Covering different price points under Rs 50,000, these laptops strike the perfect balance between price and features and give you even more flexibility by offering different hardware configurations. Take your pick and start chasing your dreams now.