Top 10 Upcoming Smartphones in India
Published On Jun 12, 2020By admin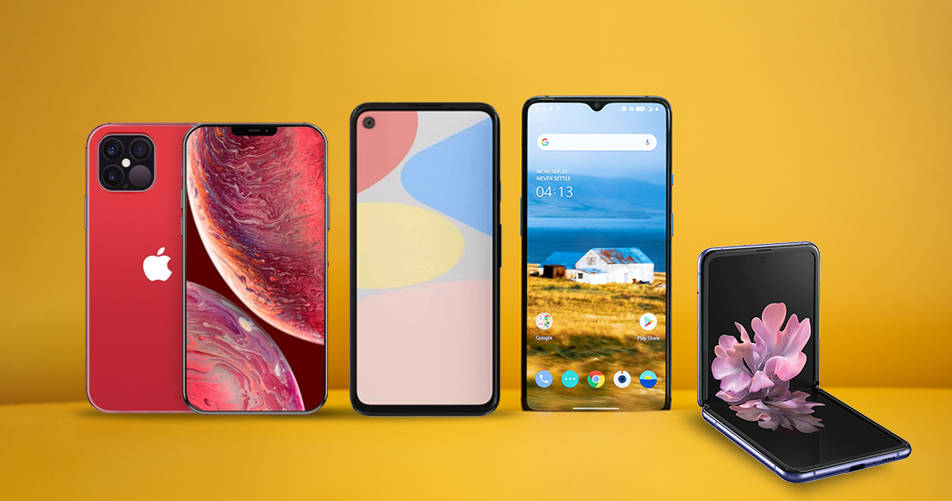 Top 10 Upcoming Smartphones in India
Today is the era of smartphones, and the market has been launching new smartphones now and then. All these newly launched smartphone comes with unique features which is what we call the evolution of smartphones, and this evolution is moving fast. There's always something waiting for you, which is upgraded and has the latest features. You can get the latest handset of your choice, so let us have a closer look at the new cell phones which are yet to be launched in the upcoming phone series of 2020. We are sure these phones will provide you with the right set of credibility and excitement. Below are the upcoming smartphones in India:
Google Pixel 4a
So one of the most awaited handsets of the season is the Google Pixel 4a. It is one of the most affordable google handsets. This fantastic handset offers access to one of the best Google cameras in this series. Also, this comes in the best price range. This Google Pixel 4a is one of the phones which will serve the best for people who have a tighter budget. The next best feature it has is the punch hole front camera, 3.5mm headphone socket. The phone is expected to be launched until 13 July.
OnePlus 8 Lite/OnePlus Z
The next one in the series is the OnePlus, which is yet another smartphone for the people who are tight on budget. This affordable phone will offer you a more affordable entry point to OnePlus' devices accompany the other features that this series mobile phone possesses. The launch date is not clearly stated, but it will launch in mid of 2020.
Samsung Galaxy Z Flip 2
So this fantastic Samsung Galaxy Z Flip. Firstly will come with a 5G version with no other revisions. But there are predictions that this excellent phone might come in addition to add a third camera to this folding phone. And this third camera will begin on the Flip 2. But the phone is anticipated to be launched at year-end or might be extended to 2021.
Samsung Galaxy Fold 2 / Galaxy Z Fold 2
This will be a new generation phone. One of the most exciting features that the phone will possess is the flagship-grade phone, which will have Snapdragon 865 with 5G. Also, you will enjoy S Pen support. And this phone will possess an ultra-thin glass of the Galaxy Z Flip, and this is what makes it a premium device. And don't worry, the prices will be affordable as the company has told them to keep the price under control.
Apple iPhone 12 and iPhone 5G
A piece of good news for all the iPhone lovers, after the iPhone 11 series has been launched the next one is awaited. And what people are expecting is 5G coverage. The long-awaited apple 5G model which was projected to be launched in 2019 will now launch in 2020 iPhone. This will come with the new iPhone 12, which will come in a unique new squarer design, with no notch, 5G, and OLED displays for all three models.
POCO F2 Pro
Real Poco F2 Pro launched outside India. It is also expected to launch soon in India and comes with the old promise of everything you need, and nothing you can do from Poco. Poco F2 Pro is basically a full fledged flagship with Snapdragon 865, a large 6.67-inch AMOLED display, LPDDR5 RAM and UFS 3.0. However, the rear camera setup is similar to the Poco X2 launched in India. It has the same 64-megapixel primary camera, along with the ultra-wide lens, macro lens and depth sensor. The phone also has a large 4700 mAh battery with support for 30W fast charging.
RealME X3 Superzoom
Realme X3 SuperZoom has just launched in Europe and will soon arrive in India. The phone is shocked by a 120Hz refresh rate screen, Snapdragon 855+, 8GB RAM and 256GB storage. As the name implies, the smartphone will get big on camera. There is a 64 MP primary camera and an 8 MP telescope lens with 5 x optical zoom and up to 60 x digital zoom, along with an ultra wide lens and a 2 MP macro lens. On the front, there are two selfie cameras that have been dug into the screen. The phone provides a 4500mAh battery with 30W fast charging support.
Redmi 10x Pro
Xiaomi announced Redmi 10X Pro in China recently, and if history takes precedence, it should soon come to India as well. Redmi 10X supports 5G connectivity and works by 7nm MediaTek Dimensity 820 Soc. There is a Quad camera setup at the back that includes a 48-megapixel primary camera, an 8-megapixel telephoto lens with 3x optical zoom, another 8-megapixel ultra-wide lens and a macro lens. The phone comes with a 4,520mAh battery with 33W fast charging and a 6.57-inch FHD + HDR screen.
Asus ROG Phone 3
Little is known about the Asus ROG Phone III except for the fact that it is likely powered by the latest Snapdragon chipset and brought in some innovative gaming-focused features. We will be waiting impatiently for any new announcements, leaks or rumors about the upcoming smartphone