Want to Buy a New Business Laptop? Here are 5 Things to Know About the Best Business Laptops
Published On Sep 17, 2020By Vartika Manchanda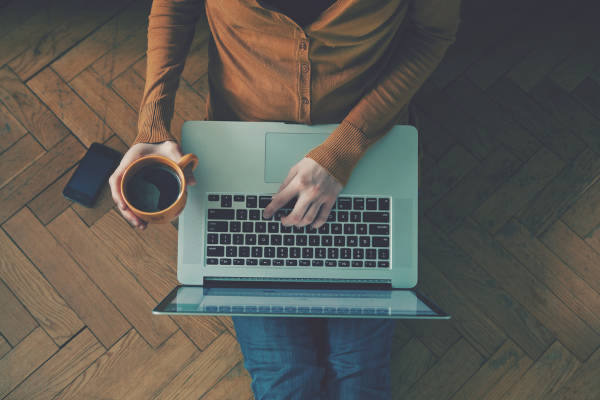 While the world continues to debate what constitutes the 'new normal', almost everyone agrees that WFH (work from home) has now been normalised. In fact, it wouldn't be a stretch to say that WFH is what's keeping businesses in business. Employees are using business laptops to work remotely and maintain overall productivity despite disruptions. 
If you are on the lookout for a business laptop that can help you do the same but find yourself confused, you've come to the right place. Here are five things you should know when choosing business class laptops. 
Dependable Security
Although it helps with business continuity, businesses tend to be doubtful about remote working because of security concerns. And understandably so as businesses deal with confidential and sensitive data such as client and vendor information. To make things worse, remote working can lead to the device falling into the wrong hands. 
You can get rid of such concerns by investing in a business series laptop that offers all-round security. For example, the
HP EliteBook range
gets a privacy camera that physically blocks the camera lens to protect your privacy. Similarly, it also blocks unauthorised mic access, enabling you to share sensitive business information on virtual calls without worrying about safety. 
Remote working can also make you vulnerable to hacking attempts. To avoid this, choose a laptop for work at home that gets inbuilt anti-hacking features. For example, the HP EliteBook range's Sure Run and Sure Start features allow the laptop's operating system and BIOS to recover and run safely even after a hacking attempt. This helps you stay productive come what may.   
The Best OS and Software Experience
Good hardware, however, is only one part of the laptop security puzzle as you also need a secure software package to complement the hardware. Moreover, the software should also help you collaborate with your colleagues easily while also maintaining foolproof privacy. 
Microsoft's Windows 10 Pro bundled with HP's EliteBook business laptops ticks each one of the boxes. It comes with a security suite and gets timely updates to help create a secure environment for you to work in. But this security has little meaning if you are not able to seamlessly collaborate with your colleagues. This is why the EliteBook also includes tools such as OneDrive, Teams, and Office 365 to ensure your team's productivity never falls.  
Efficient Design
In a laptop for business purpose, the design should be less about looks and more about function. The logic here is that because of remote working and travel, business laptops can get damaged. The solution to this is a laptop that offers a durable build coupled with a lightweight and portable form factor. Business notebooks from HP's EliteBook series are a great example of the former as they get a MIL-STD 810G rating, a US military standard that tests the sturdiness of a product. 
The EliteBook range is also suited to different kinds of use-cases at work. For instance, the
EliteBook x360
business laptop offers four operation modes – laptop, tent, tablet, and media – to help you tackle several tasks with one device.  
Extensive Service Network
Small businesses and startups generally run a tight ship, a quality that helps them tide over difficult times. Which is why it's a good idea to go with a business laptop brand that has a wide service and support network. This not only ensures you get timely service but also reduces the laptop's total cost of ownership. A brand like HP, with a pan-India presence and onsite support services as well, can serve as the perfect tech partner for your business in these difficult times.
Easy Financing 
And as for running a tight ship during difficult times, it helps if there are ways to reduce the burden of investing in infrastructure items such as business laptops. You can search for financing options to help you stagger the initial cost, especially if you're buying a large number of laptops for your business. HP, for example, offers a variety of options such as no-cost EMIs and outright financing to help businesses buy laptops without breaking the bank. 
Over to You
For businesses, the need of the hour is to ensure business continues as usual and that employees have the required infrastructure to do so. However, these concerns cannot come at the cost of security, durability, and cost. But you can easily avoid this dilemma by using these five points to look for the best laptops for working from home and focus your energies instead on growing your business.