Why HP Makes the Best Business Laptops in the World?
Published On Sep 17, 2020By Vartika Manchanda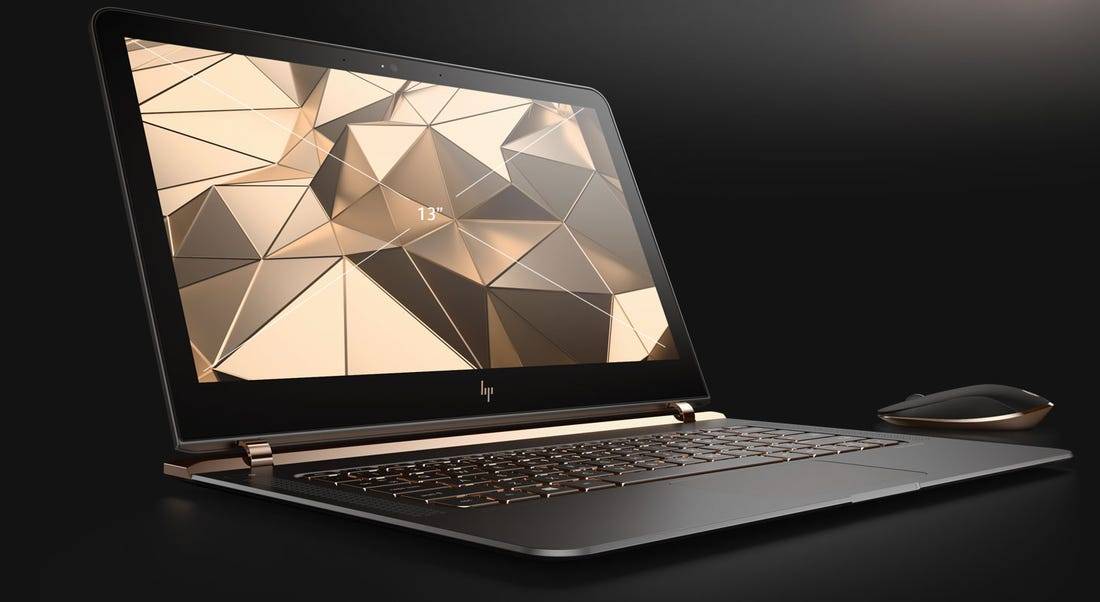 Buying a new business laptop sounds easier than it is. That's because it requires you to consider the needs of everyone in your organization while also keeping an eye on the overheads. However, you can avoid this cumbersome balancing act by going for a brand such as HP instead. Read on to know why that is the case and what makes HP the best business laptop brand you can put your money on today. 
A Proper Desktop Replacement
While common business-related tasks such as creating reports, spreadsheets, and presentations can be easily done with most laptops, certain tasks such as product development and high-end graphics work are better suited to a desktop setup. But with HP, you can replace your desktop line-up with laptops as the brand offers a wide range of mobile workstations with top-of-the-line hardware and support. 
The
HP ZBook 17 G6 Mobile Workstation
, for instance, gets a 17.3-inch full HD IPS display with an ambient light sensor that adjusts the screen brightness as per ambient light. It's powered by an Intel Core i7 processor that has 6 cores to ensure seamless multitasking while ensuring high performance. The laptop further comes with 16GB DDR4 RAM, a 1TB PCIe NVMe SSD, and an embedded NVIDIA Quadro graphics processor. HP's workstation laptops also offer complete peace of mind with their 3-year warranty and upgrade support, similar to what desktops get.  
Multiple Operating System Options
Software plays an important role in choosing the right laptops for your business. For example, if you use software that dates back a few years, you need to ensure they are compatible with your laptop's operating system. 
While a Windows operating system can easily meet such requirements, it's always useful to have the flexibility of different OS options to match your business needs. For instance, HP offers laptops based on Windows as well as Free DOS ones where you can install an operating system of your choice. You also have the option of going for a laptop such as the
HP Chromebook 14a-na0003tu
. Powered by Google's ChromeOS, a Chromebook laptop is perfect for working on G-Suite applications and other basic tasks. 
Perfect Portability
Laptops for work have to be light and easy to carry around on your official trips. At the same time, they must also be well built and offer a minimum of 8-10 hours of battery life. Of course, brownie points if such a laptop also looks premium and helps you make a good impression in official meetings. 
These concerns are addressed perfectly by the
HP Pavilion x360 - 14-dh1178tu
, a 14-inch full HD multi-touch laptop that can quickly double up as a tablet thanks to the 360-degree hinge. It also gets a bunch of other goodies such as in-built Amazon Alexa voice assistant, backlit keyboard, and a fingerprint reader to secure your data during travel. 
In terms of hardware, the Pavilion x360 is powered by a 10
th
-generation Core i3 processor that is paired with 8GB DDR4 RAM and a 512GB PCIe NVMe SSD, ensuring performance is not compromised in the pursuit of portability.  
Unbeatable Value for Money
For businesses, choosing the right laptop is as much about the price as about the configuration. This is where HP scores over other brands as it offers consummate
business laptops
across different price points, ensuring you get the most value for your money. All you need to do is jot down your requirements, decide your budget, and pick the right one from HP's diverse range of business laptops. 
Power Your Business with an HP Laptop
Performance, portability, flexibility, and cost-effectiveness are central to the success of any business. HP business laptops possess these attributes to the T and are backed by a service network that is among the widest in India, making the brand your go-to option for the best business laptops in India.